6th Chinese title of fantasy series due in 2018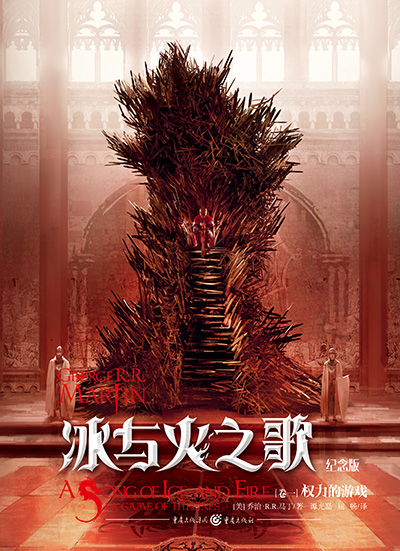 Book cover of A Song of Ice and Fire: The Winds of Winter [Photo provided to China Daily]
The Chinese version of the sixth book of Gorge Martin's fantasy A Song of Ice and Fire: The Winds of Winter, is coming out in 2018, according to its Chinese publisher, Chongqing Publishing Group.
Martin was said to have planned seven books for the series. Since he published the first book, A Game of Thrones, in the United States in 1996, four more titles have come out: A Clash of Kings, A Storm of Swords, A Feast for Crows and A Dance with Dragons.
Chongqing Publishing Group introduced the Chinese editions in 2005, and more than 3.5 million copies have been sold in the Chinese market.
The e-books of the series have become popular among Kindle readers, topping Amazon's most popular e-books in 2014. In 2015, they all were on Amazon Top 10 best-selling e-books list.
Chongqing Publishing Group recently signed a cooperation contract with China Reading and iReader to run the novels on the two largest e-reading platforms in China.
At the ceremony to celebrate the 12th anniversary of the introduction recently in Beijing, a souvenir edition of A Song of Ice and Fire was launched. Meanwhile, the publishing house is also producing other peripheral products, including coloring books.
Related:
'Queen of Wolf Kingdom' in new hardcover