Book captures scenes behind CCTV business documentary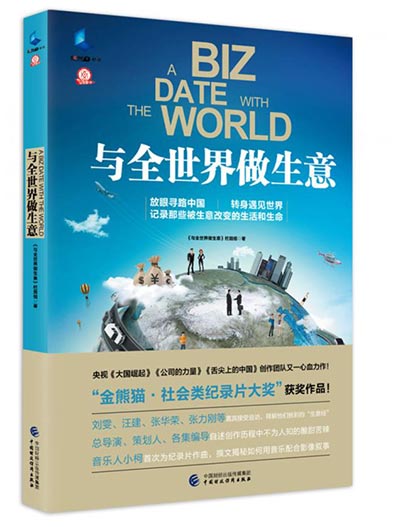 Book cover of A Biz Date with the World. [Photo provided to China Daily]
A book based on China Central Television documentary A Biz Date with the World hit the shelves in China on Jan 12.
The TV production features 30 stories of Chinese people interacting with their business partners in 12 countries around the world.
The book of the same name brought new perspectives to the documentary audience by offering the shooting script and interpretations of the director at the end of each chapter.
Also, the book provides readers with other stories behind the scenes, including more details and follow-ups of the original stories, as well as an introduction to China's economic policies and other background information.
The general director of the documentary, Zhou Yan, says that the documentary focused on ordinary people's life through a personal perspective, while the book provides insight from the video team.
The book was published by China Financial and Economic Publishing House, the first cooperation between the publisher and the television network to make a documentary into a book.
Related:
Chinese classics listed into gaokao test range