China World Summit Wing to hold 4th New Year concert with EOS Orchestra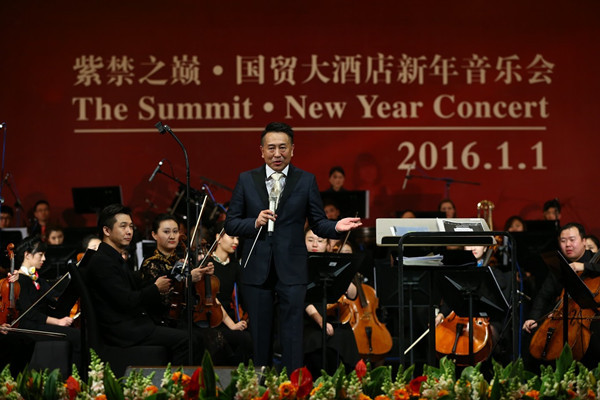 Conductor Hu Yongyan speaks at The Summit New Year Concert on Jan 1, 2016, at China World Summit Wing in Beijing. [Photo provided to chinadaily.com.cn]
China World Summit Wing is going to bring classical music to the capital once again with the EOS Orchestra on the first evening of 2017 to welcome the New Year.
Under the baton of renowned conductor Hu Yongyan, the EOS Orchestra has held three successful New Year concerts at the hotel since 2014.
The Summit New Year Concert will start with a cocktail reception and gala dinner in the hotel's China Ballroom on Jan 1. The concert will be held in the Summit Ballroom on the third floor of the hotel. The highest skyscraper in Beijing also holds the worldwide Vertical Run annually.
During the evening, the hotel will transform the 2,340-square meter pillarless ballroom into a sophisticated concert environment fit for a live concert featuring world-class musicians performing on stage.