Beethoven Festival Orchestra to perform at Beijing New Year concert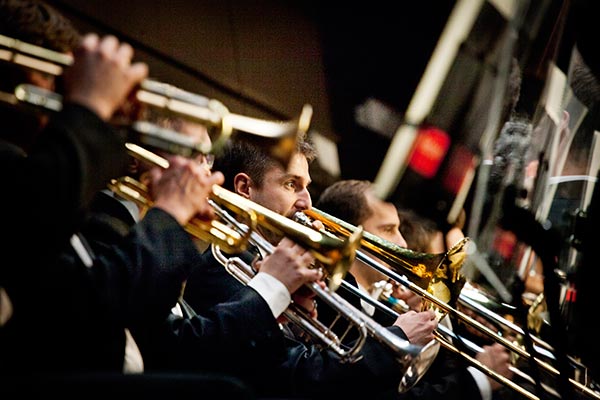 Artists perform at Beethoven Festival Orchestra. [Photo provided to China Daily]
The annual Beijing New Year's Concert will be staged at the Great Hall of the People on Dec 31.
The Beethoven Festival Orchestra will perform under the baton of Polish composer and conductor Krzysztof Penderecki.
Since 2017 marks Beethoven's 190th anniversary, the concert will feature the composer's masterpieces, including Creatures of Prometheus: Overture, Symphony No 4 in B-flat Major Op 60 and piano concerto No 5 in E flat Op73 'Emperor' III. Rondo Allegro.
Chinese pianist Wu Muye will perform at the concert as a special guest.
Founded in 2003, the Beethoven Festival Orchestra is one of the youngest orchestras of Poland, comprising musicians who have graduated from top European conservatories.
In 2005, the Beethoven Festival Orchestra made its debut at the ninth Ludwig van Beethoven Easter Festival in Warsaw, and won critical acclaim. So far, the orchestra has released 17 studio albums by working with renowned record companies.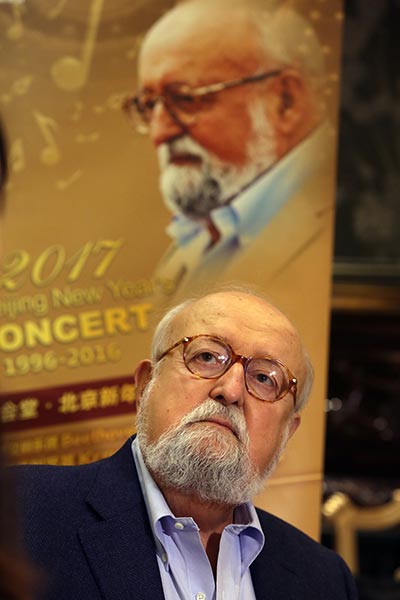 Krzysztof Penderecki [Photo provided to China Daily]
As for Chinese pianist Wu Muye, he was born in 1985 into a musician's family and started learning music at 4. At the China Central Conservatory of Music he was coached by renowned Chinese music educator Zhou Guangren.
He won first prize in the Hong-Kong Piano Competition at 9 and three years later he was voted "the best young Chinese musician".
At 15, Wu was admitted to study at the Paris Conservatory under French pianist Jacques Rouvier.
Wu, who has won numerous international awards, toured France in 2008 and returned to perform in China in 2009.
In 2016, he played Claude Debussy's Moonlight at the gala of the G20 summit, which was hosted in Hangzhou, Zhejiang province.
If you go:
7:30 pm, Dec 31. The Great Hall of the People, west of Tian'anmen Square, Xicheng district, Beijing. 96096260/400-610-3721.