Culture Insider: How did the ancient Chinese keep food warm in winter?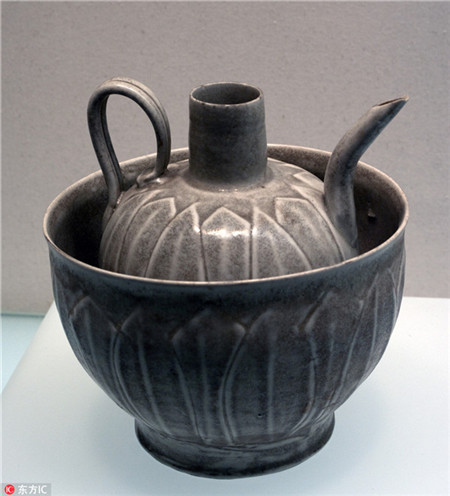 A Song dynasty "Wen Wan" unearthed in Qichun county of Hubei province. [Photo/IC]
5. "Wen Wan": ancient thermal insulating container
The cooking vessels mentioned above were usually used by nobles and royal families. Its principle "Wen Wan" or bowl is simple. By using an insulting layer to isolate the food container from the outside cold, it is able to keep food warm. This kind of bowl is called "Wen Wan". When hot water is poured into the interlayer, the bowl can keep food or drinks warm.