Culture Insider: How did the ancient Chinese keep food warm in winter?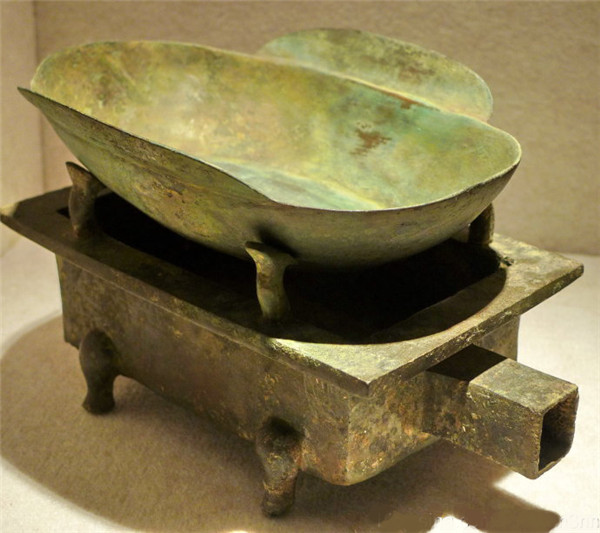 File photo shows a bronze "Ran Lu" unearthed from Dayunshan Han dynasty tomb in Xuyi county in Jiangsu province in 2009. [Photo from Internet]
2. "Ran Lu", ancient small hot pot
The "Ran Lu" is a small size cooking vessel made of bronze, which can be divided into three parts. A charcoal stove forms the main structure, with a bottom tray to hold charcoal ashes, and a moveable cup at the top. Some experts have concluded that the vessel's structure suggests it may have been used as a small hot pot and that these vessels became popular after the Warring States Period (475-221 BC).