Culture Insider: How did the ancient Chinese keep food warm in winter?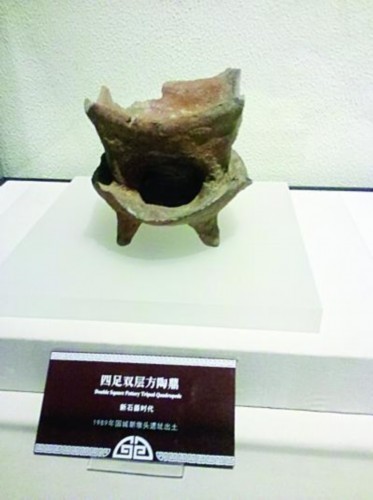 A "four-footed double-deck pottery Ding" unearthed at the Chaoduntou site in Nanjing in 1989. [File photo]
Appliances like electric rice cookers, microwaves, and electric kettles, make it easy for people to keep food warm and enjoy a comfortable winter. So how did Chinese people in ancient times cope in winter without these mod cons? According to historical records and archaeological discoveries, ancient Chinese people were using their own methods of heat preservation as early as the Shang and Zhou dynasties.
1. "Wen Ding", ancient rice cooker
One of the major functions of an electric rice cooker is to keep food warm. The "Wen Ding" , an ancient cooking vessel, served the same purpose, but instead of using electric energy, the ancient cooking vessel preserved heat by burning fuels like firewood and charcoal.