Young entrepreneur eager to revive bamboo culture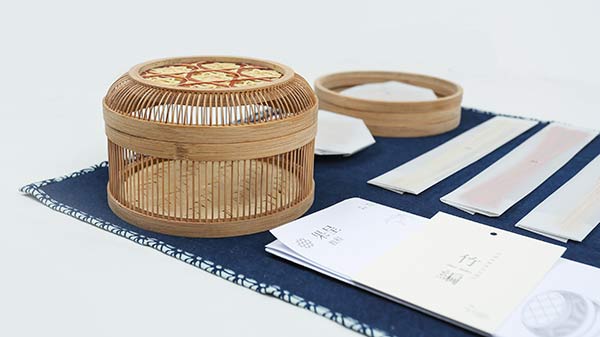 Bamboo fruit box and tray. Photos provided to China Daily
It all started eight years ago, when 24-year-old Qian Huaili was reading "father of Japanese folk arts and craft" Sooetsu Yanagi's book Culture of Industrial Craft and Handicrafts. Qian was a sophomore studying industrial design at Zhejiang University of Science and Technology. Earlier he had been reading a thick book about the history of industrial design in the West-a text that did not interest him.
"It's all about the West, but we are in the East," Qian says, sitting at the teahouse under Phoenix Tea, an internet platform in Wuzhen, Zhejiang province.
But when Qian found Yanagi saying: "Handicrafts are the most important part of local culture", inspiration struck.
Qian was born in Chenzhuang village in Wuzhen suburbs, which has been famous for bamboo-weaving for centuries.
Although located in a flatland where no bamboo grows, the rich waterways in Wuzhen carry bamboo from mountains in nearby areas, like Anji county in Huzhou.
After the bamboo is made into woven products, the waterways connected with the Beijing-Hangzhou Grand Canal transport them to buyers in the Yangtze River Delta and as far as the capital. Due to the toughness of bamboo, a well-woven product lasts decades.
Qian grew up watching locals weaving bamboo. So when he read Yanagi's words, he found a way out of Western-dominated industrial design. He decided to return to the craft he had known since birth.