3,000 titles from China hit Romania's longest-running book fair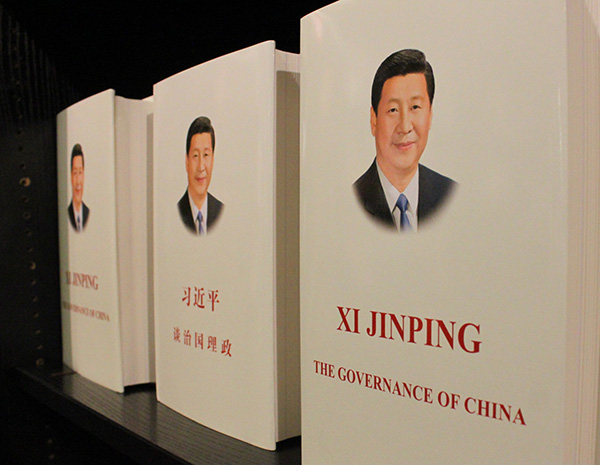 A promotion ceremony was held for the book "The Governance of China".[Photo by Peng Yining/Asianewsphoto]
Over 3,000 titles and 50 publishing houses from China are being showcased at the Gaudeamus International Book Fair that kicked off on Wednesday in Bucharest, capital of Romania.
It is the first time in Gaudeamus' 23-year history that China, an Asian country, is in focus as the guest of honor.
China's being the guest of honor at the Gaudeamus book fair is "a special moment" that will further ties between China and Romania, Chinese Ambassador to Romania Xu Feihong told the opening of the Chinese stand at the fair.
Ovidiu Miculescu, president and CEO of the Romanian Radio Broadcasting Corporation, the book fair organizer, called the presence of so many titles by Chinese publishing houses a proof that "the strongest bonds between countries are achieved through culture."
"Culture is the pillar of existence and two such pillars make a beautiful bridge between two countries," Miculescu.
Across the large Chinese book stand, the interest showed by Romanians in Chinese calligraphy, art and history is obvious: people are watching a Chinese lady printing traditional patterns in red ink and eagerly ask if they can take them home, while others spend long time in front of traditional paintings, mesmerized by the refined lines, and meticulously scrutinize the exhibits showing the history of printing.