A regal presence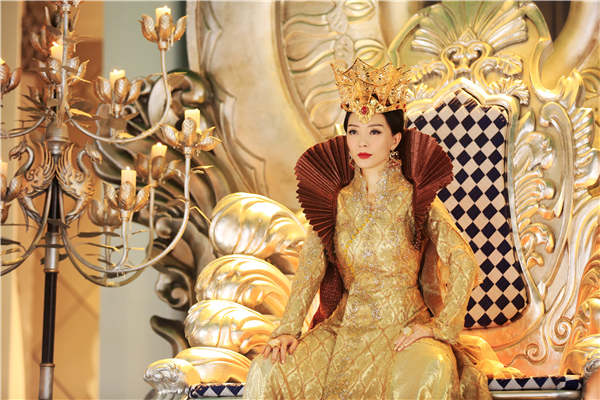 Chen Shu's upcoming role is that of a queen in a lavish costume drama. Photos provided to China Daily
As the quintessential 'woman in cheongsam', television royalty Chen Shu wants to be known for her versatility, writes Raymond Zhou.
Chen Shu is hailed by many in China as "the most beautiful woman in cheongsam". Over the past decade, she has been associated with roles in television hits that required her to wear the Mandarin gown popularized in early 20th-century Shanghai.
Chen, 39, could well rest on her laurels of period drama set in that recent past, where her beauty and elegance are guaranteed to impress, but her versatility easily transcends that retro style.
She has surprised many by venturing into contemporary drama, playing Huang Lei's first love in the latest hit drama A Love for Separation.
"Can you imagine I have never played in costume dramas set in ancient times?" she asks. With her dance background, she can bring something special to fantasy tales popular with today's youth.
Her upcoming role in such a series is that of a queen, and she projects at once grandness and subtlety with sometimes a mere look and at other times with slow, dancelike movements. She is mesmerizing in a way Turandot casts her spell over Calaf in the classic opera story.
The production has wrapped up recently. "I can't wait for audience reaction," she enthuses. "It will hit the screen in summer 2017."