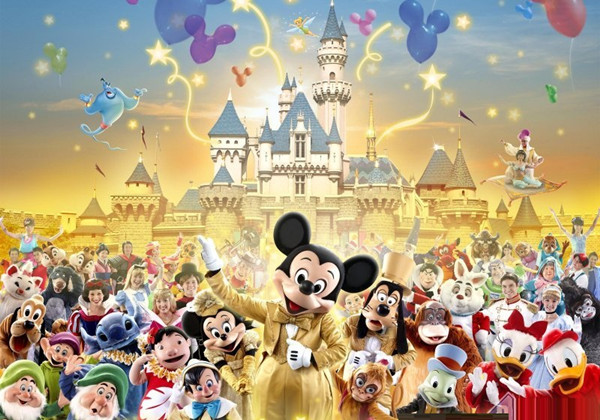 [File photo]
Classic Disney characters are getting a Chinese re-styling for Shanghai Disneyland, with Minnie Mouse, Mickey Mouse and Donald Duck set to appear as old Shanghai stereotypes when the park opens in three months.
Of the 7,000 souvenirs ready to debut at Shanghai Disneyland's opening on June 16, at least half were tailored exclusively for the park, said sources there on Saturday.
Minnie will be dressed like a typical Shanghai beauty in the 1920s and 1930s, wearing a pink Chinese jacket and red embroidered silk sandals.
"The dressing style was typical of ladies whose portraits appeared on calendars in every household 80 to 90 years ago," said Gu Zhengwei, director of Shanghai Disney Resort's commodity department.
In Shanghai, Mickey will be a young man wearing a top hat and holding a stick, while Donald will appear as a middle-aged Shanghai man, good-natured but aloof.
Characters from new Disney hit "Zootopia" will also feature in souvenirs at Shanghai Disneyland.
The Shanghai Disney Resort is Disney's sixth resort destination worldwide. Tickets will go on sale to the public on March 28.