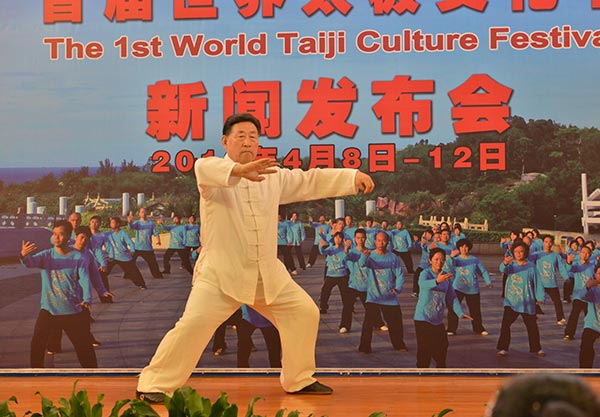 Chen Xiaowang, the successor of Chen style tai chi, performed tai chi. [Photo provided to China Daily]
More than 100 tai chi masters will gather in Nanshan Mountains, Sanya, Hainan province, from April 8 to 12 for the first World Tai Chi Culture Festival.
It aims to build a platform for tai chi fans from home and abroad to exchange views on health and longevity. Social media will be one of the essential ways to promote the festival, planned as an annual event to carry on the tradition and tackle how to combine the intangible heritage with modernization.
Some masters will give lectures to share their experiences in practicing tai chi and training students as well. Fans can do morning exercise on the mountains and immerse themselves in the beautiful scenery.
A photography contest about tai chi and the shooting of a documentary about tai chi masters has already begun.
Related:
Tai Chi good for your heart: study