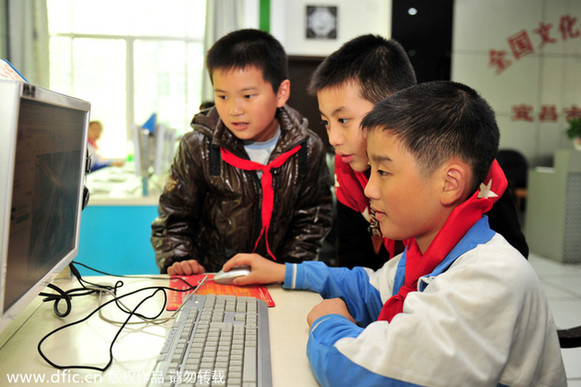 Students read e-books at a library in Yichang city, Hubei province, Nov 19, 2013. [Photo/IC]
Thanks to the development of digital mobile technology, Chinese are becoming more willing to read online via electronic reading devices, but their awareness of copyright protection still lags.
According to a survey conducted by the Chinese Academy of Press and Publication, more than 50 percent of Chinese readers had tried reading online by the end of 2013, while the rate was only 24.5 percent in 2008.
However, only 38.7 percent of the online readers accepted to pay for downloading of e-books in 2013, a 1.4 percent year-on-year decline.
The average acceptable price for downloading each e-book dropped to only 1.28 yuan ($0.21) from 3.27 yuan in 2012, said the survey.
The survey also found that 58.2 percent of the regular mobile phone readers only accepted free-of-charge e-books.