A mum-of-two and artist has painted more than 130 baby bumps to give expectant mothers a unique memento during their pregnancy.
Carrie Preston has painted bumps range from Bambi, E.T, Sully and Mike from Monsters Inc. and cute kangaroo joeys and goldfish. Preston, from Cornwall, began her baby bump painting business two years ago so that she could spend more time at home with her children, who are aged eight and five-years-old.
 She has an Early Childhood studies degree but decided that her passion was for art and she taught herself how to paint.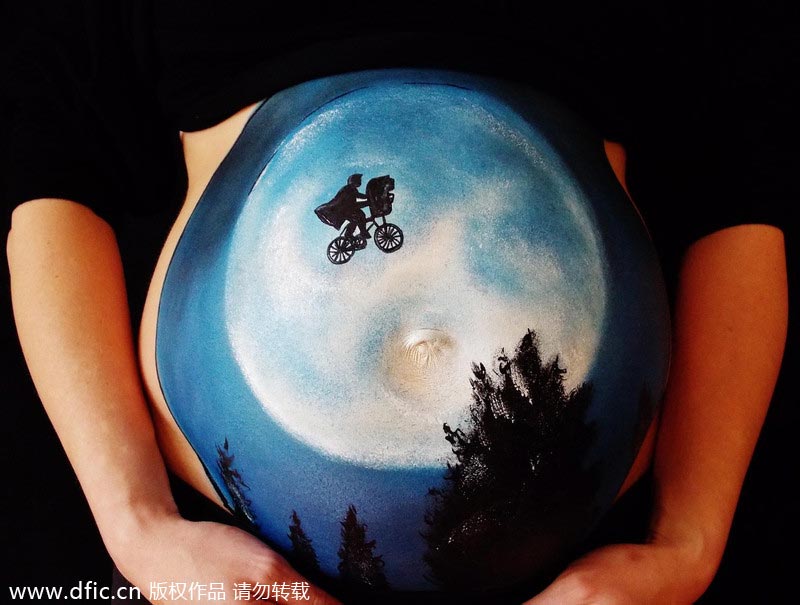 British mum-of-two and artist Carrie Preston has painted more than 130 baby bumps to give expectant mothers a unique memento during their pregnancy. [Photo/IC]