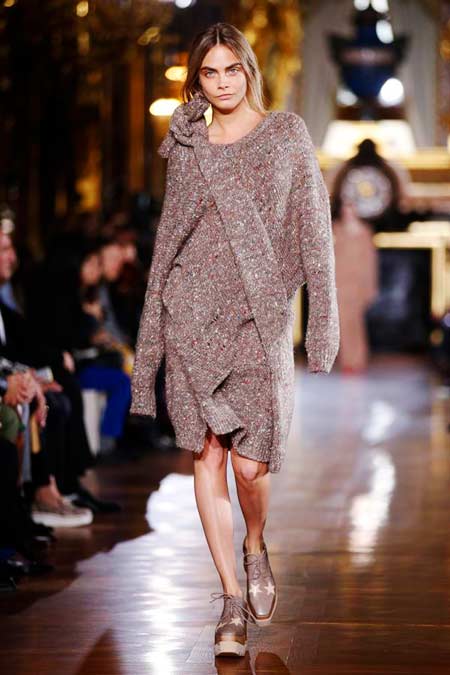 Cara Delevingne [Agencies]
Cara Delevingne is in talks for 'Tulip Fever' and 'Pan'.
The model is set to take on the role of Henrietta in the forthcoming Justin Chadwick-directed romance and will star opposite Dane DeHaan and Alicia Vikander, reports Deadline.com.
The 21-year-old beauty has also landed a "small role" in the latest re-working of J.M. Barrie's children's classic Peter Pan where she will join Garret Hedlund, who has been offered the part of Captain Hook while Hugh Jackman will play the villainous Captain Blackbeard.
Meanwhile, it has been announced that Amanda Seyfried is the latest A-Lister to join the star-studded cast and she will play Mary.
The story looks into the origins of Pan, an orphan who is taken to the magical world of Neverland where he goes into battle against the evil pirates and becomes a hero among the natives.
Delevingne made her movie debut as Princess Sorokina in 2012 romantic drama 'Anna Karenina' and last year she was cast as a party girl in British flick 'Kids in Love', a drama about a group of teenagers who enjoy crazy nights out in London, boozing till the early hours of the morning, and taking drugs.