Lottery win led to abuse
A convicted pedophile in the United States allegedly used a large lottery win to groom an underage boy for sex. Daniel Snay, 62, bought the winning $20 scratchie in 2008 in Hopedale, Massachusetts, claiming the $11 million prize. Police allege Snay used his winnings to "gain favor with people" before systematically sexually abusing an underage boy. The alleged abuse went on for four years. Despite receiving tip-offs from Snay's neighbors, who told police they were concerned that he was in close contact with children, officers were only able to act after the alleged victim came forward. Snay was convicted of indecent assault and battery on six occasions in the 1970s and 1980s. He has been charged with reckless endangerment of a child, enticement of a child and dissemination of pornography to a minor.
Mick Jagger's girlfriend dead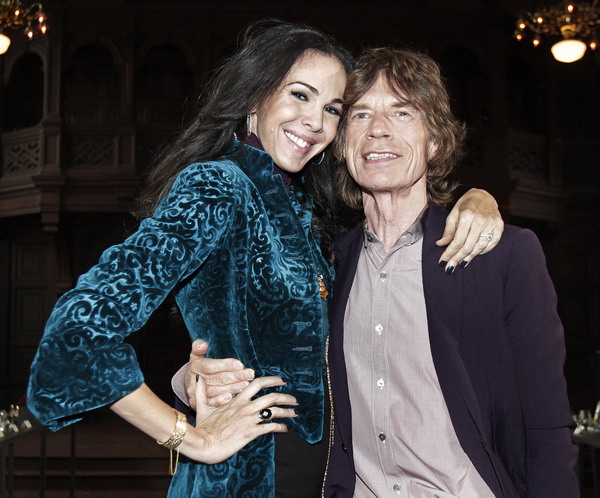 Provided to China Daily
Celebrated fashion designer L'Wren Scott, the girlfriend of Rolling Stones singer Mick Jagger, was found dead from an apparent suicide in her Manhattan apartment on Monday, police said. Scott, 47, a former model whose slim-fitting dresses were favorites among Hollywood's A-list stars, was found hanging from a scarf. "We are investigating it as a suicide," said New York police Detective Kelly Ort. Jagger, 70, said through a spokesperson that he was "completely shocked and devastated". The glamorous pair had been dating since 2001 and were often seen at celebrity events, with the 1.91-meter-tall, raven-haired Scott towering over her rock-star boyfriend.
Kanye West on probation
Rapper Kanye West has been placed on a two-year probation and ordered to complete community service and anger management sessions after pleading no contest to misdemeanor charges last Monday stemming from an altercation with a photographer last year. The 36-year-old Grammy-winner was placed on probation for 24 months and will have to complete 240 hours of community service and 24 anger management sessions. The rapper will be formally booked but will not have to spend any time in jail. West and photographer Daniel Ramos were involved in a scuffle outside of the Los Angeles International Airport in July, which was captured in a video posted on celebrity news website TMZ. It showed the rapper appearing to lunge at Ramos.