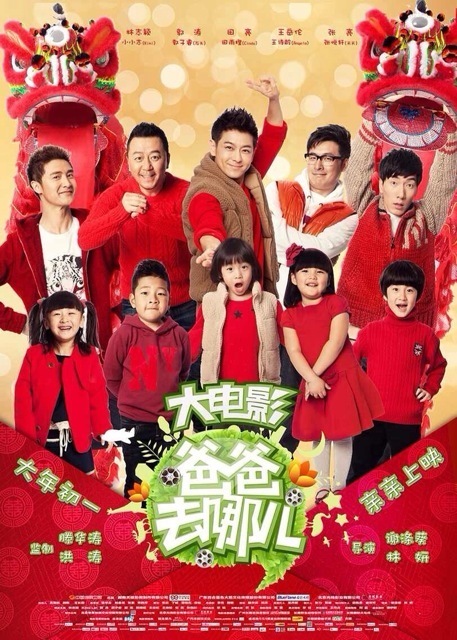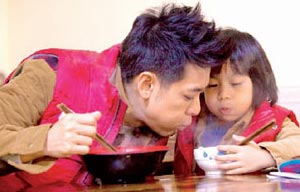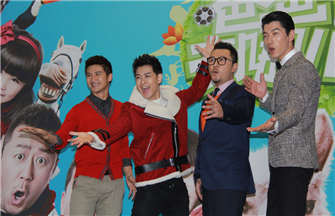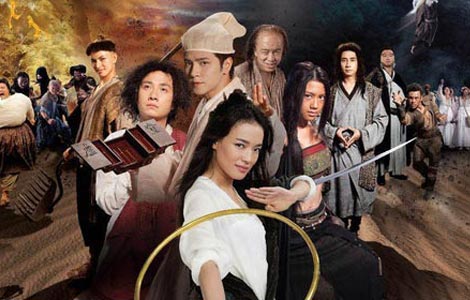 Audiences ask can Where Are We Going, Dad? be described as a
film
The film version of the popular TV reality show Where Are We Going, Dad? enjoyed strong box-office appeal, but it sparked heated debate among audiences after it hit the screens on Jan 31, the first day of the Chinese New Year.
The film topped single-day box office revenue charts for Chinese 2D films with 90 million yuan ($14.85 million) on the first day and 86 million yuan on the second. The former record-setter, Feng Xiaogang's film Personal Tailor brought in 80 million yuan on its first day.
The popularity of the film made purchasing tickets a difficult task.
Liu Lu, a mother of a 6-year-old boy in Suining, Sichuan province, said she waited in line on the first day, but to no avail as tickets sold out early.
"We finally got tickets on Feb 2, but the seats were not good," said the mother. "But we still enjoyed the film and the audience often roared with laughter."
The film was adapted from a reality TV program, of the same name, shown on Hunan TV during October and December. The TV show and film both focus on the experience of five celebrity fathers taking their children to selected destinations where they undertake a variety of tasks.
The film shows the fathers and children at a wildlife park in Guangzhou, Guangdong province, and was shot within five days. Some viewers thought that this timespan was too short.
Lyu Cheng, a white-collar worker at a technology company in Beijing's Haidian district, said he was disappointed as he did not consider it a "real film".
"As far as I'm concerned, it's just like putting the reality TV show, shot in just five days, onto the cinema screen," Lyu said.
"I think the popularity of such 'films' will be harmful to the Chinese film industry, because when shortcuts like this are taken, who will bother to make a movie that needs major investment but generates fewer rewards?"
The film was also criticized for too many advertisements and using the five children to make money.
According to an online survey on Sina Weibo, more than 35,000 out of 85,000 respondents, up to Monday afternoon, wanted the film not be classified as a movie.
The remainder believed that the film was there to entertain audiences, which it had done, and the criticism it faced was unnecessary.