The year 2013 will be remembered for the spectacular takeoff of China's film market, and it will also go down in history as the year bad movies ruled, or at least shared, the box office and public consciousness as often as, if not more frequently than, good ones. Here is the result of painstaking scavenging for something valuable from a big pile of cinematic fluff and trash.
No Man's Land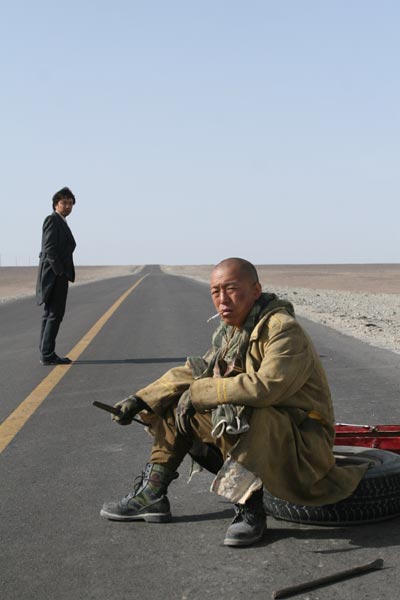 Actors Huang Bo (R) and Xu Zheng perform in Ning Hao's "No Man's Land." Photo provided to China Daily
After spending four years in censorship limbo, Ning Hao's dark tale of man at his most animal phase finally sees the light of day. The final three-minute scene is so obviously a change for compromise it should be ignored by sharp-eye cinephiles.
An ambitious lawyer travels to China's hinterland to defend a hard-boiled criminal and gets him off on a technical loophole. On his way back to the big city, he passes a 500-kilometer stretch of "no man's land" where any trace of law and ethics evaporate like water in the desert. He encounters a posse of colorful types, including his former client. They are all bad guys, but so indelible in portrayal the exaggeration becomes fun. The lawyer awakens to the vestige of humanity lying dormant in himself and takes a fatal diversion from his relentless pursuit of fame and fortune.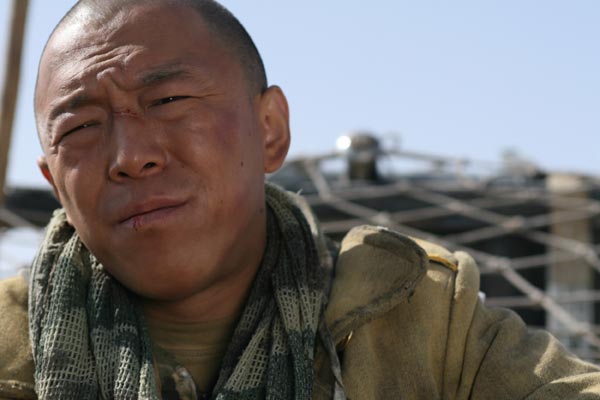 Actor Huang Bo performs in Ning Hao's "No Man's Land." Photo provided to China Daily
When Xu Zheng and Huang Bo made this Chinese Western back in 2009, they were emerging stars. Now, one has helmed the country's highest-grossing movie (Lost in Thailand) and the other has firmly established himself as China's best thespian in both comedy and drama. The movie has grossed north of 200 million yuan ($33 million).What poetic justice!
For more coverage on Ning Hao, click here
Related:
Picking (Apart) the bad apples