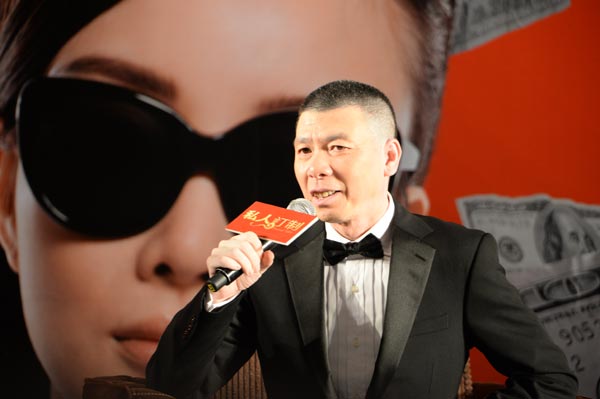 Chinese director Feng Xiaogang speaks during a press conference in Beijing on December 17, 2013. Feng's latest film 'Personal Tailor' is scheduled to open on December 19. Photo provided to China Daily
The director of the disaster epic Back to 1942, the Chinese mainland's submission for the 2014 Academy Awards, is returning to comedy, the genre in which he made his name.
Feng Xiaogang's new film Personal Tailor revolves around a company that grants wishes to people who want to escape their current life for a single day.
The film is a typical "Feng comedy", featuring intense conversations in Beijing dialect written by renowned scriptwriter Wang Shuo, and an ensemble cast, including veteran Ge You, and an emotional ending.
Feng says filming was fun and relaxed, and if he were a character in the film, he would struggle to think of a wish he needed fulfilled.
"I have realized all my dreams, some even before I planned to," he says. "If I were granted a wish by the company, I would have nothing to ask from them. My dream now is to help others realize their dreams."