China box office tops 20 billion yuan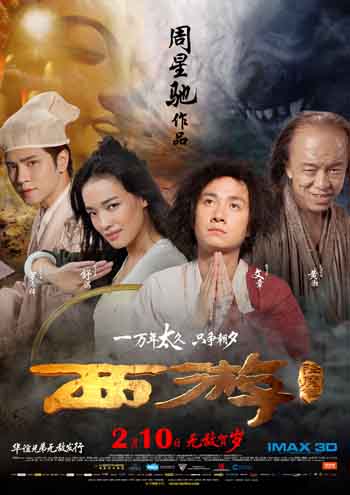 Journey to the West: Conquering the Demons made more than 1.2 billion yuan at the box office.[Photo/Agencies]
As of Dec 8, China's yearly box office of 2013 has totaled 20 billion yuan ($3.29 million), up 34.6 percent from last year, according to China's top film regulator.
The result marks a significant step in the development of China's film industry and market. By Dec 8, a total of 591 domestic feature films had been produced over the year, about 100 fewer than 2012; however, 31 of them amassed ticket sales of over 100 million yuan, with Journey to the West: Conquering the Demons making more than 1.2 billion yuan at the box office, whereas only 19 succeeded in doing so in 2012.
With better quality, Chinese films have greater appeal to the audience. By Dec 8, domestic films had grossed 11.1 billion yuan ($1.83 million), or 55.5 percent of the total box office revenue, attracting 57.8 percent of the 566 million viewers nationwide, setting new records since the film industry reform took place and reclaiming the dominant share of the Chinese market.
The results indicate that Chinese films have largely recovered from the initial shock caused by the expansion of film import quotas allowed for by the Chinese government early last year.