Cities vie for opportunities in new urbanization blueprint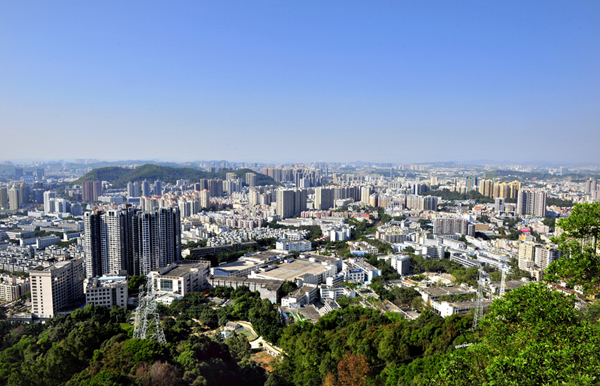 An aerial view of Shenzhen, Guangdong province. [Photo/CFP]
For Chinese, the coastal city of Shenzhen is nothing short of a miracle.
It was just a small and poor fishing village until 1980, when the central government hand-picked it as China's first special economic zone and offered advantageous economic policies to it. In only three decades, the village evolved into a modern metropolis with a rocketing economy and unceasing innovation.
Now those Chinese cities dreaming to copy Shenzhen's success by obtaining accelerators from national strategies are finding a good opportunity in the country's new urbanization blueprint.
National central city
During this year's two sessions, which concluded last week, many national lawmakers and political advisers advocated for cities in their constituencies to be built into one of the so-called national central cities.
The term was first coined by the Ministry of Housing and Urban-Rural Development (MOHURD) in 2005 as part of a plan to steer the country's urbanization process. A national central city refers to a city designed to serve functions such as leadership and influence, as well as centralization and distribution in terms of politics, economy and culture.
These cities' interest in the title was no secret. For example, the mayor of Qingdao, Shandong province, reportedly suggested the province "create more conditions to support Qingdao in building a national central city". On the other hand, the mayor of Jinan, the capital city of Shandong, called on provincial support for the city to apply for the title, after Zhengzhou, capital city of Henan province, successfully secured one.
As local officials trying to muster more effort for the competition, China Economic Weekly, a magazine owned by People's Daily, revealed that the total number of national central cities is likely to be fixed at 12.
In the National Urban System Plan composed by the MOHURD in 2010, the government vowed to build 10 global and national central cities, 100 cities with characteristics and 1,000 small and medium-sized cities, as well as 10,000 counties with characteristics.