PLA Honor Guards to take part in Pakistan Day parade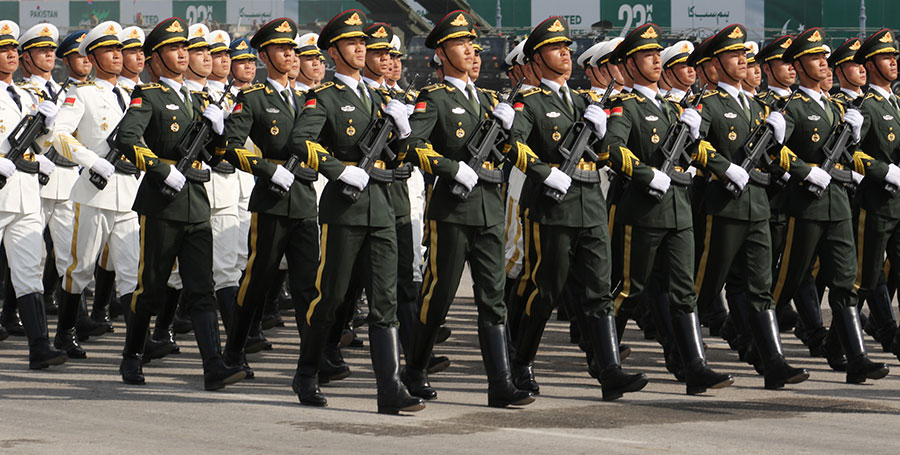 The People's Liberation Army Honor Guards take part in a rehearsal for the annual Pakistan Day parade in Islamabad, on March 19, 2017. [Photo by Wang Qi/For China Daily]
The People's Liberation Army Honor Guards will take part for the first time at the annual Pakistan Day parade in Islamabad on Thursday, Xinhua News Agency reported.
At the invitation of General Qamar Javed Bajwa, Chief of Army Staff of the Pakistan Army, the PLA Honor Guards have sent 90 of its members to Islamabad while 72 of them will participate in the event, the report said.
The guards took part in a rehearsal on Sunday and were warmly welcomed by locals, Xinhua noted.
Pakistan Day, also known as Pakistan Resolution Day or Republic Day, is a national holiday in Pakistan to commemorate the Lahore Resolution of March 23, 1940, and the adoption of the first Constitution of Pakistan.
The PLA Honor Guards, formed in 1952, take part in every significant national event and welcome ceremony for foreign leaders in China. They have also performed parades in Mexico, Italy and Venezuela.