New bourgeoisie, women scoop up luxury houses in Beijing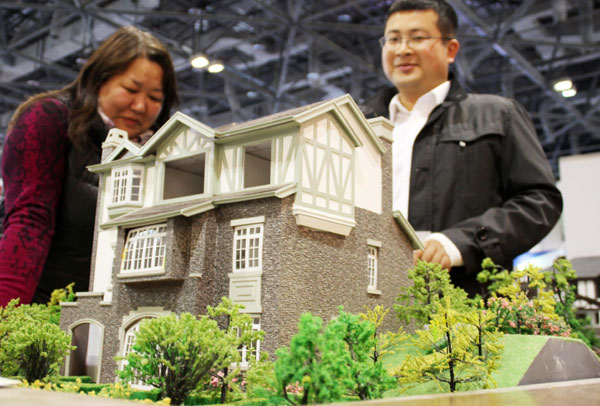 Potential buyers examine a model of a villa project at a housing show in Beijing. [Photo/China Daily]
Magnates who scoop up luxury houses worth more than 10 million yuan ($1.45 million) in Beijing are becoming younger than ever, with many buyers being female, Securities Daily reported.
New bourgeoisie born into internet and finance industries replaced the rich in the energy industry as the main force in last year's booming luxury house market in Beijing, the report says.
According to data from Maitian Real Estate Agency Co Ltd, among Beijing's female house buyers in 2016, 17.3 percent paid more than 10 million yuan for a house, and less than five percent paid more than 20 million yuan, of whom more than half of them paid in full in a single purchase.
The data shows the highest payment of 85 million yuan came out of the hands of a woman less than 30 years old, who bought a single family villa within the North Fourth Ring Road. It is said the woman, a public figure, has lived abroad a long time and made a one-time payment. The second highest ranked woman bought a property valued at more than 70 million yuan.
"We found that women have a larger say in buying properties, so we prefer catering to women's needs in design details, such as cloakroom and gardening, in luxury house projects," said a property developer, who refused to be named.
Those who moved from small houses into big houses propelled last year's house market. Some sold houses in old communities in the city center at a price between six to seven million yuan to buy houses located in new communities in suburbs that are worth more than 10 million yuan. 30-year-olds and above are the main group of house swappers.