Home / China / Innovation
Chinese scientists start 38th ocean expedition trip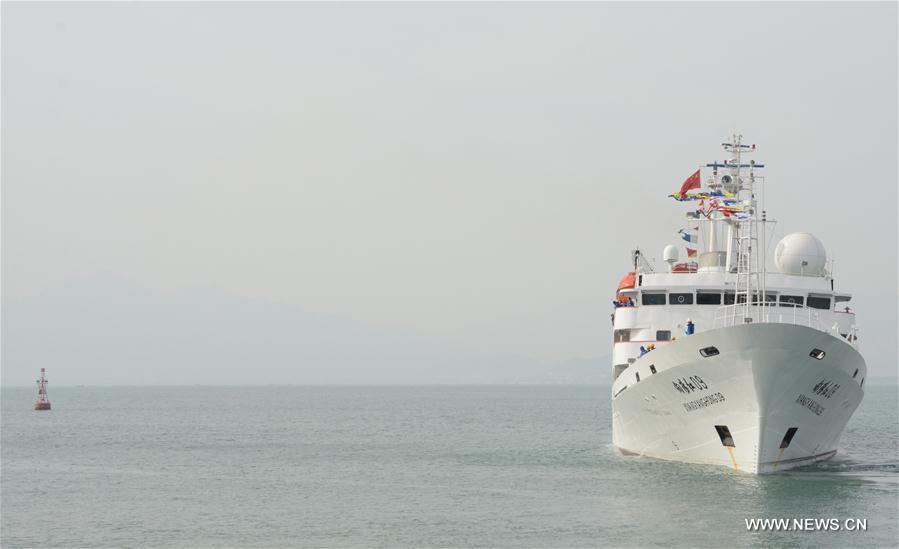 Xiangyanghong 09, carrier of China's manned deep-sea submersible Jiaolong, sets sail from its home port in Qingdao, East China's Shandong province, Feb 6, 2017. Jiaolong on Monday started a four-month scientific expedition to the northwest Indian Ocean, the Yap Trench and the Mariana Trench. [Photo/Xinhua]
QINGDAO - Chinese scientists started their 38th ocean scientific expedition on Monday, with the country's first deep-sea manned submersible Jiaolong.
The mother ship, "Xiangyanghong 09", left east China's Qingdao carrying the sub and more than 150 personnel for a 124-day trip, the longest for Jiaolong.
The researchers will carry out surveys in the northwest Indian Ocean, the South China Sea, Yap Trench and the Mariana Trench in the west Pacific Ocean.
With Jiaolong, more discoveries are expected in the northwest Indian Ocean, said chief scientist Han Xiqiu.
The trip lasts until June 9.
Named after a mythical dragon, Jiaolong reached its deepest depth of 7,062 meters in the Mariana Trench in June 2012.