Identities confirmed of China foot massage parlor fire victims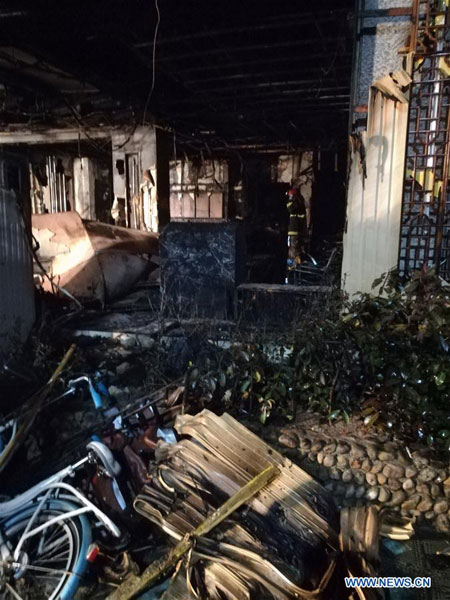 Photo taken on Feb 6, 2017 shows the accident site after a fire broke out in the Zuxintang Foot Massage Parlor in Tiantai county, East China's Zhejiang province. [Photo/Xinhua]
HANGZHOU -- Eighteen people who died in a foot massage parlor fire in East China's Zhejiang province have been formally identified, local authorities said Tuesday.
Twelve of the victims were women. Fifteen were locals of Tiantai county, Zhejiang, and three were from Henan, Sichuan and Yunnan provinces.
The fire broke out at around 5:26 pm Sunday at Zuxintang Foot Massage Parlor in Tiantai county, leaving 18 dead and 18 others injured.
The fire was extinguished around 7 pm Sunday.
The person in charge of the parlor is in police custody and the investigation continues.
Tiantai, a small county in the hilly eastern area of Zhejiang province, has 382,800 permanent residents.