The stories that made our year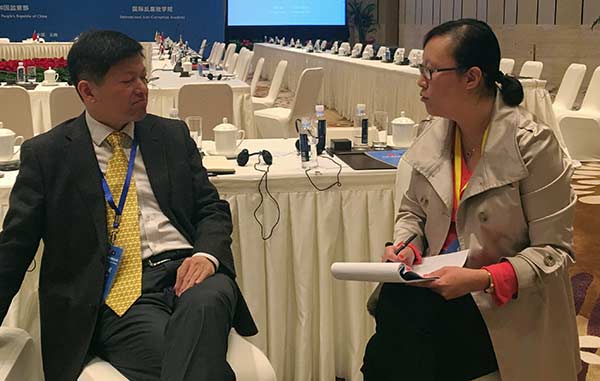 Zhang Yan (right)
Cleaning up corruption
By ZHANG YAN

Most of the stories I covered this year featured the search for and repatriation of corrupt officials and businesspeople who had fled overseas, and the confiscation of their ill-gotten gains. The work of China's judicial officers and the cooperation of many foreign governments have resulted in great progress in bringing these people to book.
By the end of last month, the police had repatriated 908 economic fugitives, including 122 corrupt officials, from more than 70 countries and regions to face trial, and they recovered 2.31 billion yuan ($33.9 million) in stolen assets. This year was the first time that the number of new economic fugitives added to the list had fallen.
As a reporter, I cherish the chance to talk with Chinese judicial officers and their foreign counterparts, and also to get close to the fugitives and learn more about their thoughts and lives during their time on the run.
When interviewed, most of them expressed concerns for the future and regretted that they had been forced to conceal their real identities as they wandered from place to place to avoid detection. Most were genuinely relieved when caught, and were prepared to return voluntarily and confess their crimes to ensure a more lenient punishment.
In addition to strengthened cooperation, China also improved intelligence sharing and case investigation with Western countries during the G20 Summit, held in September in Zhejiang province. The G20 members all promised to work closely to combat cross-border corruption.
During interviews, I learned about some of the technical problems that hinder the process of deepening cooperation with other countries, in addition to a lack of extradition treaties signed with Western nations.
The Central Commission for Discipline Inspection, China's top anti-graft watchdog, said the priority is to cultivate professional law enforcement personnel, who speak fluent English and are able to understand domestic and international laws.
Moreover, moves are being made to provide China's partners with a "complete chain of evidence" when requesting assistance.