The stories that made our year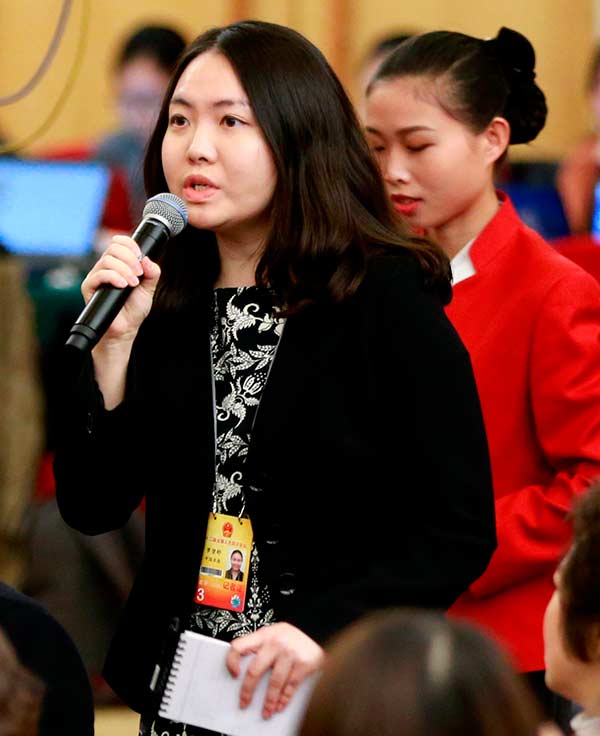 Luo Wangshu 
An indomitable will to live
By LUO WANGSHU

In July, I met Gao Zhihong, a remarkable woman who, despite great personal suffering, considers herself to be a fortunate person who just happens to have had some unfortunate experiences.
"I was paralyzed, but I survived. It claimed so many lives," the 65-year-old said. "It" was the 1976 Tangshan earthquake-a magnitude 7.8 tremblor that left more than 240,000 people dead and injured an estimated 164,000.
Although they were both paralyzed, Gao and her husband, Yang Yufang, survived, unlike many relatives and friends.
It has been a busy year for Gao and Yang. On July 28, the 40th anniversary of the quake, they met with President Xi Jinping. The invitation was extended after Yang sent Xi two books he had written-a collection of his poetry and a novel-based on his post-quake experiences.
The couple also accepted invitations from local groups and the media to encourage people in difficulty by explaining how they rebuilt their lives.
"We were invited to several universities in early September, the start of the semester, to read poems, share our experiences with students from low-income families and encourage them to see the good things in life," Gao said.
In late November, the couple appeared on a TV program called The Happy Family in the eastern province of Jiangsu and shared their experiences with the audience.
"Unfortunately, we don't have cable TV, so we were unable to see the show when it was broadcast," Gao said.
"We have pretty fulfilling lives," she said, adding that their only wish is to move into a larger apartment. Gao and Yang live in a 15-square-meter room with basic furniture: a queen-sized bed, a wardrobe, two wheelchairs and two motorcycles adapted for disabled people. The tiny space is packed.
I met the couple in July while researching a story about the 40th anniversary of the quake. Before I met them, I never imagined that people could be so serene after their lives had been turned upside down in a single night.
I have always believed that some traumas cannot be overcome, irrespective of space and time, but meeting Gao and Yang energized me and gave me a more positive outlook. Now, I realize that the things I used to complain about in my life are just minor irritants.
After all, how can I be ungrateful for what I have when some people have experienced such horror and still have nothing?