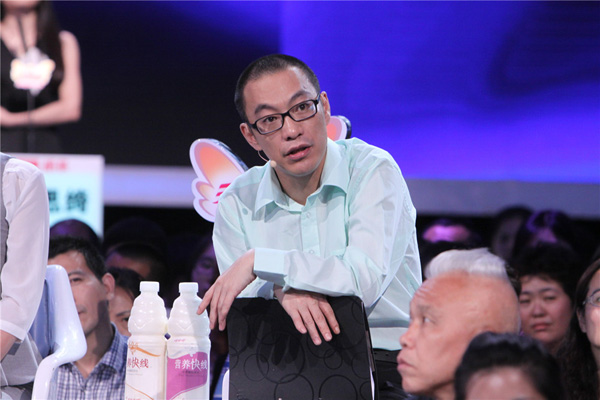 Chen Wanning talks on reality show "If you are the one". [Photo/IC]
A popular Chinese writer was arrested on Tuesday evening for possession of a methamphetamine known as ice at an apartment in Beijing, Chaoyang district police said on Thursday.
Chen Wanning, also known as Ning Caishen, was arrested after he was caught using the methamphetamine, police said.
Chen confessed that he had been taking drugs since December 2013. He also apologized publicly and expressed regret.
"Taking ice is harmful to the body. If I stop taking it from now on, my life will get better," Chen told police.
Chen is regarded as one of the more prominent Chinese online writers. He became popular after one of the comedy dramas that he wrote was made into a movie in 2006.
According to the Beijing Times, film director Zhang Yuan was also detained recently for drug possession but police did not confirm the report.