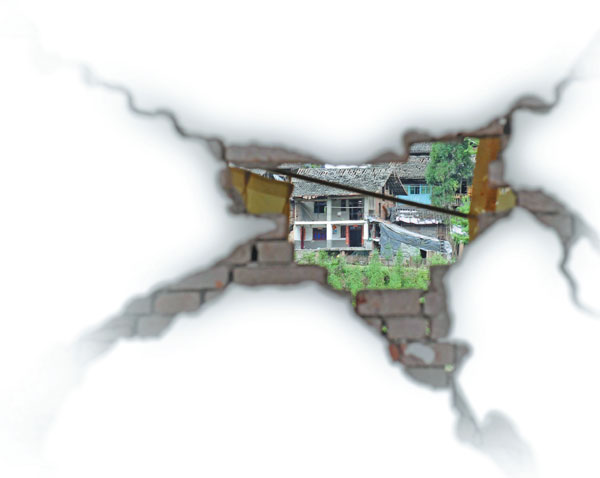 Background photo by Guo Liliang / For China Daily
Graphic Design by Shen Wei / China Daily
Residents of communities in Sichuan province are rebuilding their lives. China Daily photographer Jiang Dong reports.
An earthquake struck Lushan, Sichuan province, on April 20, 2013, wreaking havoc on quiet villages. For the past year, the local government has been engaged in a major reconstruction effort on behalf of those who lost their homes and livelihoods. Liming village, with 128 families, is typical of the 40 reconstruction sites. Now the village is coming back to life. Its new houses were all finished before April 20. Liming features agricultural production, ecological tourism and a farm with rare animals. From April 17 to 19, China Daily visited Liming and other reconstruction sites to check on progress one year after the catastrophe. Here we present a few glimpses.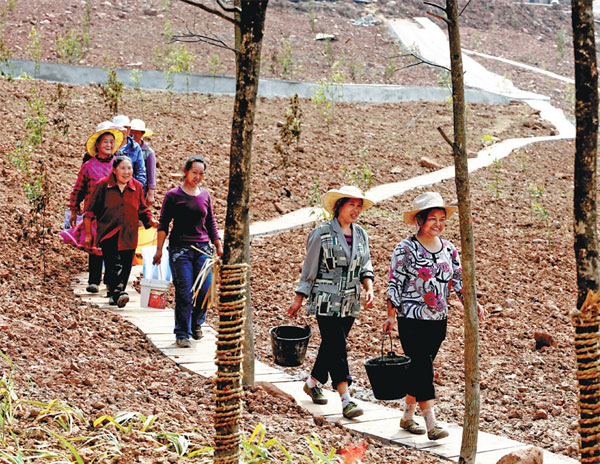 Liming villagers have had plenty of work to do - including planting trees. [Photo by Jiang Dong/China Daily]