Lastest: The ship accident left 14 dead and 283 still missing, Xinhua cited YTN as saying.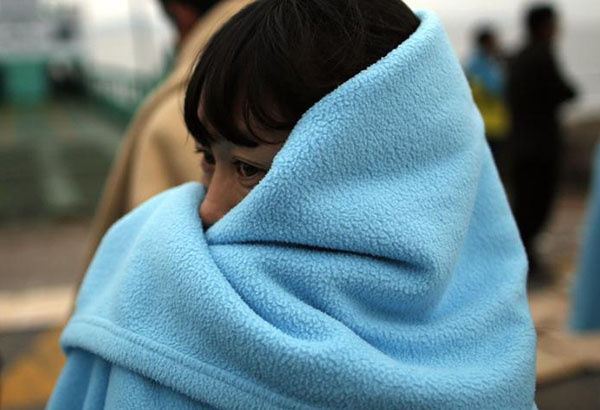 Family members of missing passengers who were on the South Korean ferry "Sewol" which sank in the sea off Jindo wait for the restartof search and rescue operations at a port where family members of missing passengers have gathered, in Jindo April 17, 2014. South Korean coastguard and navy divers resumed searching on Thursday for about 290 people still missing, many of them students from the same high school, after a ferry capsized in sight of land. [Photo/Agencies]
BEIJING - Chinese President Xi Jinping and Premier Li Keqiang on Thursday extended condolences to their respective South Korean counterparts over a ferry accident, which has left a significant number of people dead or missing.
"I have learned with profound sorrow of the severe accident of your country's passenger ship 'Sewol', which has left a significant number of people dead or missing, including many young students in particular, " Xi said in a message to South Korean President Park Geun-hye.
Xi, on behalf of the Chinese government and people and in his own name, mourned the dead and sent condolences to those injured and to the bereaved families.
He said that he pays great attention to this accident and that China is willing to provide support and assistance to South Korea.
"The Chinese people and the South Korean people enjoy profound friendship," Xi said.
Premier Li also sent a message of condolences on Thursday to his South Korean counterpart, Chung Hong-won, over the tragedy.
"Sewol" carrying 475 people, mostly high-school students, capsized off South Korea's southwest coast Wednesday, leaving at least 14 people dead and 283 others missing.