NANJING - A chemical plant blast and fire in east China's Jiangsu Province have killed five people and left three others missing, local authorities said Wednesday.
Rescuers found two bodies on the scene and three people died in hospital after the blast occurred at 10:03 a.m. at Shuangma Chemical Plant in Rugao City, according to sources with the city's publicity department.
Nine other people injured were receiving treatment at hospital, the sources said.
Firefighters have extinguished the flames, and the search for the missing is under way.
Established in 1997, Shuangma Chemical Plant mainly produces edible palm oil, or stearic acid.
The blast has not caused severe air or water pollution, according to local environmental protection authorities.
An investigation into the cause of the blast is ongoing.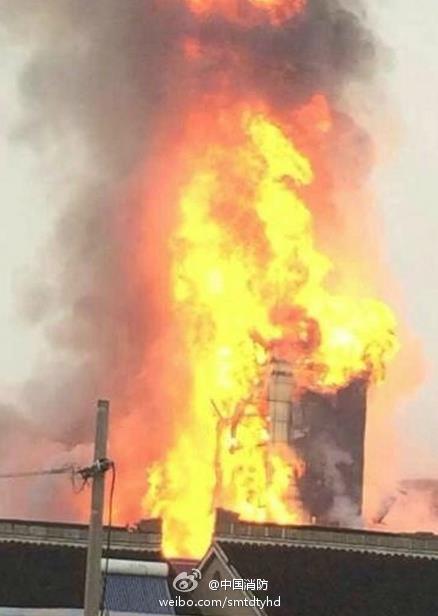 Fires burn and smoke rises from the site of explosions at Shuangma Chemical Plant in Rugao city, East China's Jiangsu province, on April 16. The plant was established in 1997 and mainly produces stearic acid, fatty acid and glycerol. [Photo/weibo.com/smtdtyhd]