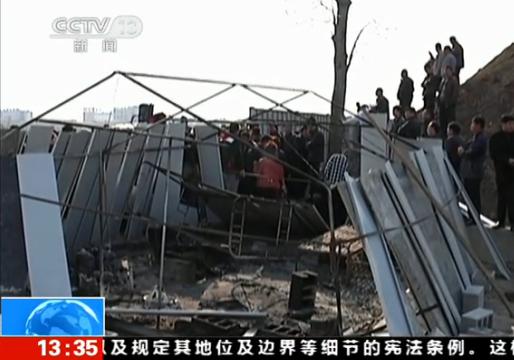 This sreen shot from CCTV shows the rubble after a fire on early March 21 that was possibly linked to a land dispute and left one person dead in Dujiatuan Village, Pingdu County of East China's Shandong province.
QINGDAO - A fatal fire that broke out at about 2 a.m. on Friday in a village in east China's Shandong Province was most likely the result of arson, said local authorities on Saturday.
A police investigation into the tent fire on a farm in Dujiatuan Village, Pingdu County, found evidence that the fire, in all likelihood, had been set deliberately.
One person was killed and three others were injured in the blaze.
Since last year, frequent land disputes have occurred in the village.
Further investigation is underway.