Baidu reports steady third quarter profit, mobile user growth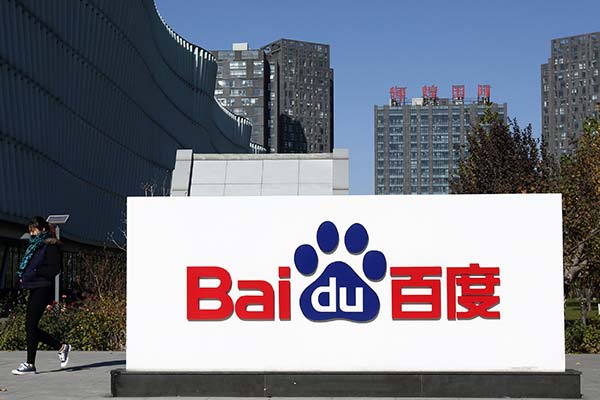 The Baidu Inc logo is displayed outside company's headquarters in Beijing, Nov 12, 2014.[Photo/VCG]
BEIJING - Chinese internet firm Baidu reported steady profit gains in the third quarter (Q3) of the year thanks to an increase in mobile Internet users, the company announced Friday.
The world's largest Chinese search engine raked in about 3.1 billion yuan ($465 million) in net profit, up 9.2 percent year on year, according to the company's financial statement.
Total revenue stood at about 18.3 billion yuan in Q3, representing a slight year-on-year dip, while the income rose 6.7 percent year on year if Chinese online travel agency (OTA) Qunar's revenue were not included in the comparison base of last Q3. Baidu sold its stakes in Qunar to another OTA Ctrip last October.
Growing users on mobile devices and their spending on related services were the major income contributors, with the portion of Baidu's revenue coming from mobile device users rising to 64 percent, the company said.
The number of people using mobile devices for searches, mapping and wealth management grew by three percent, seven percent and 99 percent in Q3, respectively. The e-commerce platform enabled by the above services had its gross merchandise volume grow 49 percent to reach 19.4 billion yuan.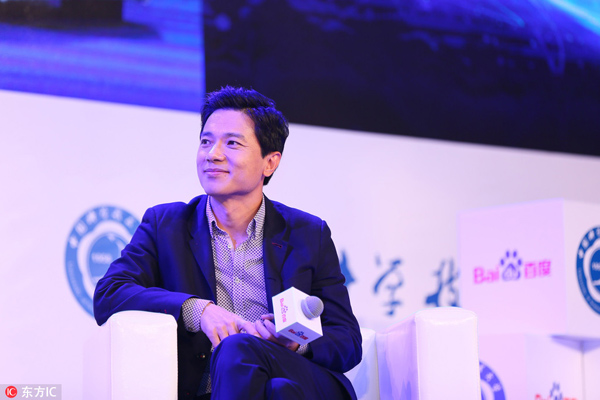 Robin Li, chairman and CEO of Baidu, attends a dialogue with college students at University of Science and Technology of China in Hefei city, East China's Anhui province, October 17, 2016. [Photo/IC]
Baidu's news feed has also attracted and retained many mobile device users, according to Baidu board chairman and CEO Robin Li.
The company's news feed service profiled user's interested topics by analyzing their search history to offer customized news, which helped lift reading traffic by over 20 fold from July to September.
In the third quarter, Baidu set up two funds, Baidu Venture and Baidu Capital, to invest in projects in artificial intelligence (AI) and other Internet sub-sectors.
"We would offer more artificial-intelligence-based innovative products such as a Siri-like smart secretary and driverless cars," Li said.
As a pioneer in the AI industry, Baidu decided in early September to make its AI system's core capabilities and underlying technology available to program developers, start-up entrepreneurs and traditional companies.
Baidu would take proactive measures to raise customer quality and help create a healthier environment for the industry, according to Baidu chief financial officer Jennifer Li.
The company expects a year-on-year drop in revenue in the fourth quarter, according to the financial statement.