Life of an amateur actress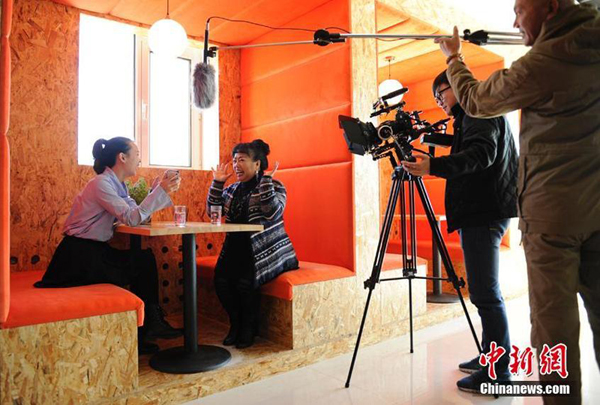 Jiu Shenghong takes learning her lines so seriously that she has never been asked to reshoot due to forgetting the lines. [Photo/chinanews.com]
Jiu Shenghong, 50, works as a cashier in Changchun, Northeast China's Jilin province. She felt in love with acting four years ago when she got a chance to act, albeit in a role that did not have any dialogue.
During her leisure time, she shuttles among various TV and film productions. She has also co-founded a drama club with some friends.
Out of her love for drama, she was willing to act for free and buy costumes for herself and other crew members with her own money.
In the past four years, Jiu has acted in more than 40 TV plays and films, becoming a local celebrity. She hopes every character she plays can radiate.