Home / Business / Biz Photos
Small shop retains decades-old look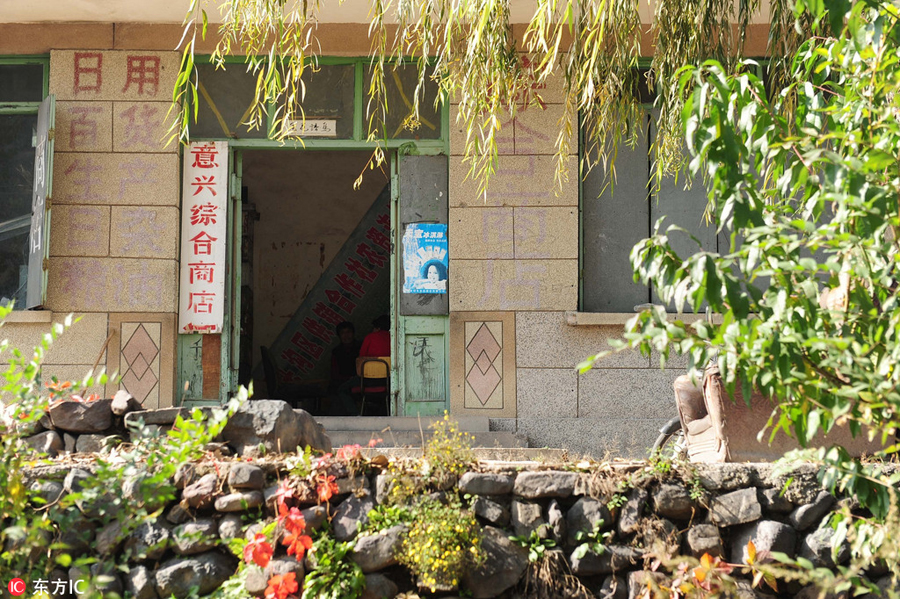 A shop in Huangta village in Mentougou district, Beijing, has become a "must-visit" for travellers. [Photo/IC]
About 120 kilometers west of downtown Beijing, there is a small, quiet village with around a hundred households.
The village of Huangta in Mentougou district has only one small shop, which has become a "must-visit" for many tourists.
Shop owner Liang Jian, 70, smokes at the door, chats with elders or plays cards with them when he is free.