Home / Business / Biz Photos
Small shop retains decades-old look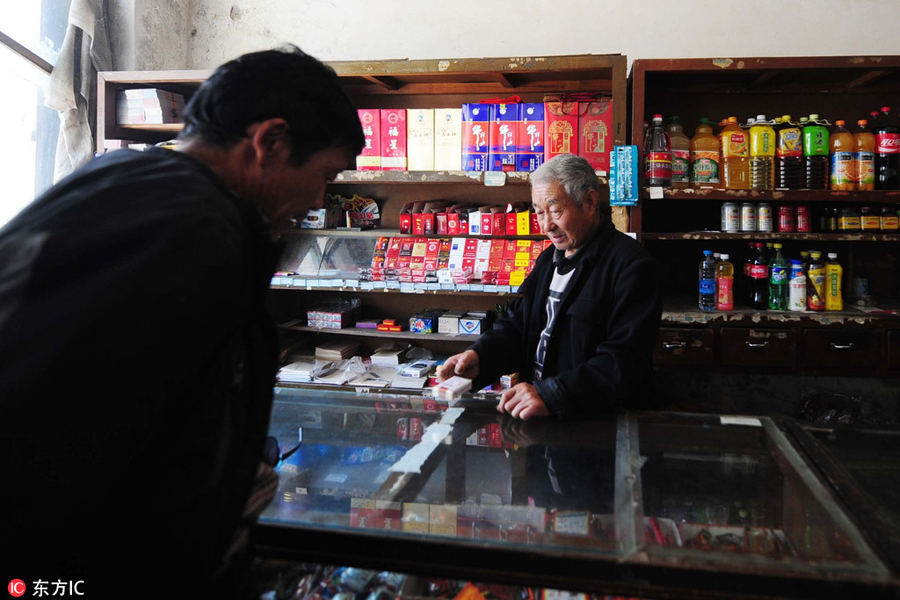 Shop owner Liang Jian serves a customer at the shop. [Photo/IC]
The 15-square-meter shop has items of daily use and snacks displayed on the shelves.
Liang does not remember the specific year when the shop was built, but said it was in the 60s. The counter and the shelves were created before the building was constructed, he said.
Touching the wood that have turned black, he said: "It was here when I first came here. The wood has been out of shape and the glass has so many scratches."