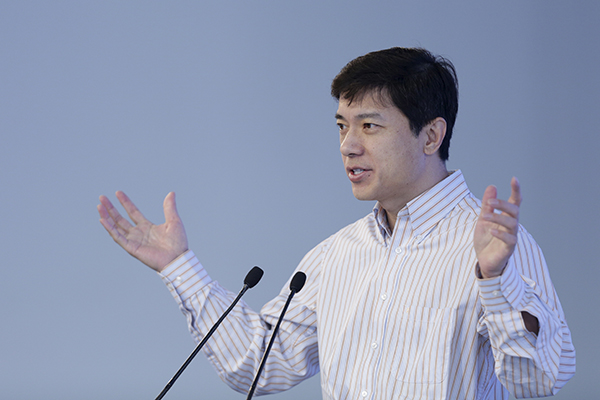 Baidu Inc Chairman and Chief Executive Officer Robin Li speaks during a conference in Wuzhen, Zhejiang province. [Photo/Agencies]
BEIJING - Chinese internet giant decided to set up a new fund to invest in start-ups in their mid-and-late development stages, a company announced Wednesday.
The private-equity-style fund, Baidu Capital, will allocate about 20 billion yuan ($2.98 billion) in its first round of investment, extending about $50 million to $100 million for each project.
Baidu Capital, chaired by CEO Robin Li, will be operated independently and will invest in projects related to Baidu's industrial chain as well as projects in other internet sectors.
The world's largest Chinese search engine announced it would establish a venture capital firm called Baidu Venture in September to focus on investing in early-stage projects in artificial intelligence, augmented reality, virtual reality and other innovative fields.
With funding to cover the whole developmental stages of start-ups, Baidu joined the growing trend for internet companies like Tencent and Alibaba and established funds to expand and improve their business.