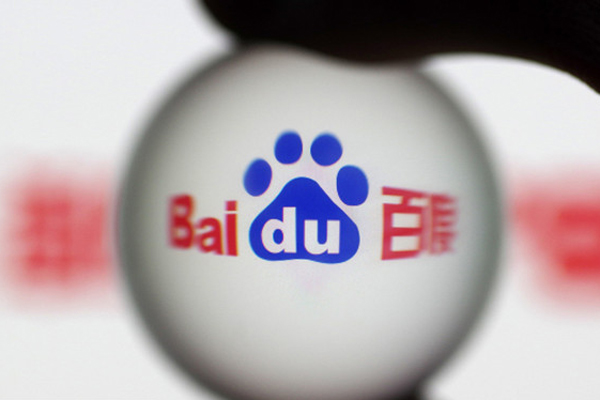 Baidu's logo shown on its website on May 9, 2016.[Photo/IC]
Teaming up with healthcare professionals, China's internet search giant Baidu has launched "Medical Brain" to help patients and doctors by improving the equity and efficiency of the nation's healthcare system.
It's an application in the healthcare field of artificial intelligence-a combination of big data, supercomputers and machine learning-according to Zhang Yaqin, president of Baidu.
The possession of huge amounts of data ranging from medical guidelines and journal papers, diseases and hospital information, to patient health and medical data accumulated through online searches and consultations on Baidu platforms, made the "brain" come true, said chief scientist Wu Enda.
It now covers about 9,300 diseases.
"AI will help transform all industries, including healthcare, which in particular needs the tool to improve patient access and optimize limited high quality medical resources," he said.
On the brain platform, patients can learn about their own conditions via online interaction, while physicians can access patient information, including symptoms and medical histories, more accurately and efficiently.
"Patients, medical professionals and institutions are welcome to use the platform for free. The more data it feeds on, the more accurate and intelligent it will become," he added.
The company has a team of more than 1,000 to secure data safety, Zhang said.
The 680 million internet users in China and the sheer volume of online data present Baidu with a great opportunity to compete head-to-head with international giants in fostering China's own patented medical AI, he said.
Zhang conceded that the Baidu Medical Brain is still under development.
"It mainly serves as a handy tool for patients and physicians, particularly those at grassroots-level institutions," he said.
Over the long run, he expected the Brain to aim higher in related fields such as accurate diagnosis, personalized treatment and drug research and development.
However, some laymen expressed concerns.
Liu Jingting, a middle school teacher in Beijing, said: "I'm concerned that the company is in charge of the data selection and input.
"How can we make sure that the results are free from the influence of advertising and our medical data are properly handled?"