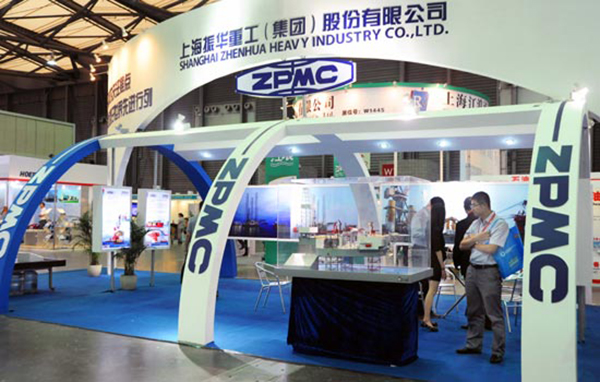 Shanghai Zhenhua Heavy Industries Co Ltd's booth at the China International Offshore Oil and Gas Exhibition in Shanghai. [Photo/China Daily]
ZPMC sees high-tech port terminals as the key to its long-term growth prospects
In less than 24 years, Shanghai Zhenhua Heavy Industry Co Ltd has developed into the world's largest port machinery manufacturer. Its plan for the next decade is to make automated container terminals a new growth engine of the company.
"ZPMC is now trying to focus a great amount of resources on automatic terminals, and we expect this sector to bolster our development in the coming decade," said Song Hailiang, chairman of ZPMC and vice-president of China Communications Construction Co Ltd.
According to Song, the future of terminals lies in unmanned technology. Through remote control, intelligent container terminals will have better performance and lower operational costs than traditional ones.
"ZPMC won't miss this great revolution. The development of automated terminals will be able to combine ZPMC's existing core business of steel cranes and related services with more diversified development," he said.
The Shanghai-listed company has already made its mark in the automated terminal sector as it is currently constructing the automated terminal project of Qingdao Port and the fourth phase of the Yangshan Deep-water Port in Shanghai.
In addition, the nation's first automated container terminal built by ZPMC at Xiamen Ocean Gate Container Terminal is under trial operation.
Furthermore, the company also received orders for automated terminals from Rotterdam World Gateway in the Netherlands and the Italian port of Vado Ligure, while 36 sets of port equipment went into service at the automated Long Beach Container Terminal in California in the United States in April.
"All the lifting equipment of the $1.2 billion investment LBCT automated port, including 14 quay cranes (shore bridges), 70 automated rail cranes, and five automated railway crane, will be delivered by ZPMC around 2019," said Song.
The firm's first order from Hamburg terminal CTA in 2000 for four cranes is regarded by Song as a landmark of the company.
All the achievements were made through persistent research and development. For more than two decades, ZPMC has kept allotting more than 3 percent of its revenue to its R&D department which now has expanded to more than 2,000.
ZPMC's reputation hit a peak during Premier Li Keqiang's trip to the China (Shanghai) Pilot Free Trade Zone in November 2015. The premier encouraged the group to realize breakthroughs and marketing promotion in automated port technology and grasp the opportunity of the national plan "Made in China 2025" issued to upgrade the country's industry.
In 1992, ZPMC was founded in Shanghai as a heavy-duty equipment manufacturer.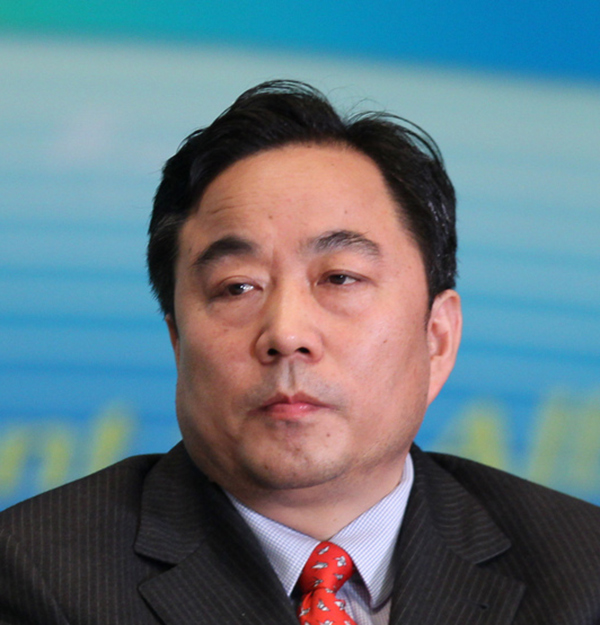 Song Hailiang, chairman of ZPMC