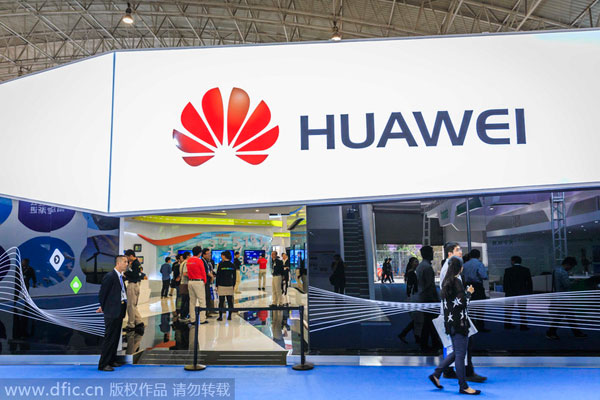 Visitors walk past the stand of Huawei during PT/EXPO COMM CHINA in Beijing, Sept 27, 2014.[Photo/IC]
WINDHOEK - The Chinese company Huawei Technologies in conjunction with Namibia's MTC launched Thursday the 4.5G demo for the first time ever in Africa.
The launch of 4G advanced and 4.5G live demo, attended by President Hage Geingob and several ministers, was held in the capital Windhoek.
Speaking during the launch, Huawei strategic director Eliz Liu said the 4.5G works are three times faster than the 4G that was launched in 2012.
According to Liu, the 4.5G has shown that it works fast at 8.2 MB per second.
She also pledged Huawei's support of the Harambee Prosperity Plan that was launched by Geingob last week to speed up implementation of projects.
"We voluntarily want to be part of the Harambee Prosperity Plan," she told the guests among them Geingob. "We want to contribute to this society."
Officially launching the 4.5G and the LTE Advanced technologies, Geingob said he appreciated Huawei's contribution to Namibia's information and technology sector.
"Without high-tech, one cannot catch up with the world," Geingob said.
MTC spokesperson Tim Ekandjo said they were excited about the partnership and the launch of the 4.5G.
"Huawei has been our technical suppliers for the past eight years," Ekandjo said.
He also said Huawei is one of the best tech equipment suppliers in the world.