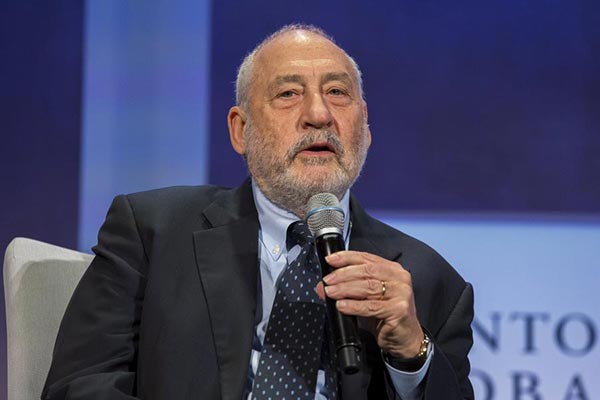 Economist Joseph Stiglitz takes part in a panel during the Clinton Global Initiative's annual meeting in New York, September 28, 2015. [Photo/Agencies]
BEIJING - Several Nobel laureates and renowned economists have said that China has the ability to achieve its growth target for 2016, with innovation as an important engine to boost the economy.
In recent interviews with Xinhua, winners of the Nobel Prize in Economics -- Joseph Stiglitz, Michael Spence and Edmund Phelps -- all agreed that China's annual growth target of 6.5 percent to 7 percent for 2016, as announced by Premier Li Keqiang in March, is within a viable range.
"I think the growth target is realistic," said Spence. He also expressed the hope that China could focus more on the quality of the growth.