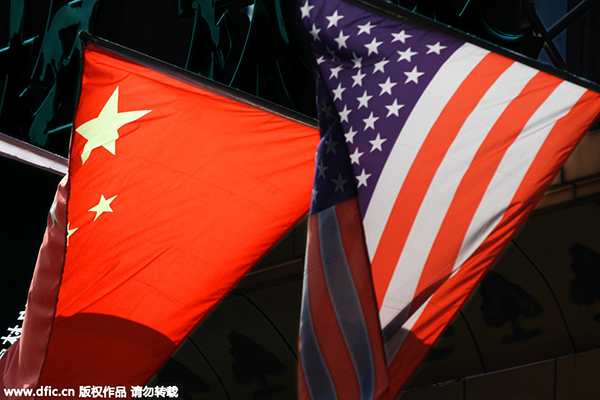 China and the United States knocked some ping-pong balls back and forth three decades ago to break the ice between the two powers. Now it is time for high-end servers, chips and mobile Internet services to take relations to a higher level. [Photo/IC]
Heads of multinational companies focus on innovation in the markets of both countries
China and the United States knocked some ping-pong balls back and forth three decades ago to break the ice between the two powers. Now it is time for high-end servers, chips and mobile Internet services to take relations to a higher level.
The high-technology diplomacy is set to lubricate Sino-US relations as the leaders sit down this week to discuss a wide range of thorny issues from cybersecurity to tensions in the South China Sea.
As President Xi Jinping arrived in Seattle to kick off his US visit, 15 Chinese business magnates followed.
Alibaba founder Jack Ma, Tencent CEO Pony Ma and Lenovo Chairman and CEO Yang Yuanqing are the most prominent tech moguls in the delegation. They are scheduled to meet Tim Cook of Apple, Satya Nadella of Microsoft and Jeff Bezos of Amazon at a round-table discussion where Xi will deliver a speech encouraging US tech companies to invest in China.
Lenovo's Yang holds high expectations for the meeting.
"The event offers a great platform for Sino-US entrepreneurs to discuss many topics," Yang said.
Chinese companies are trying to tap into the US market for a higher profit margin.
For the US CEOs, meeting with Xi means a golden chance to show their commitment to the Chinese market.
Wu Lianfeng, associate vice-president at IDC China, said the visit may bring a "second spring" to tech multinationals operating in China.
"Stable China-US relations remain a core interest for both sides. China will encourage investment from US tech giants, open more markets to overseas companies and enhance protection over intellectual property and personal information," Wu said. "It translates into a perfect chance for development for those companies."
China is the biggest overseas market for many US tech multinationals.
Apple relies heavily on Chinese buyers for its latest iPhone 6S sales. The country contributed more than a quarter of the tech giant's revenue in the last quarter, and iPhones sales helped generate the majority of that.
Microsoft's Nadella sees China as a critical step for the company's mobile transition. The head of the world's largest software maker stressed the importance of the Chinese market and innovation when he visited the country earlier this year.