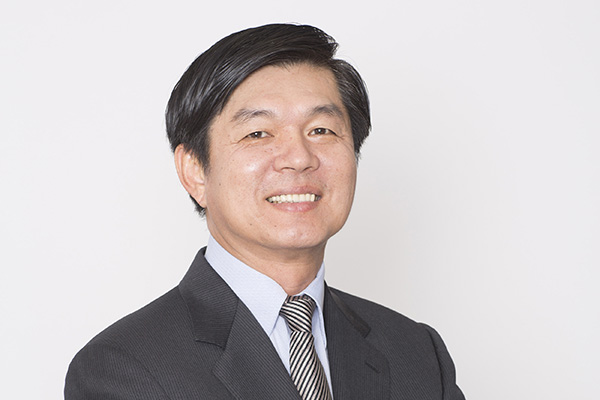 Gan Chee Eng, executive vice-president of Amway Corp, president of Amway Greater China
To coincide with President Xi Jinping's first state visit to the US, China Daily asked senior executives with American companies for their opinions on China's business environment.
Companies in China are facing the challenge of rising costs. Will this affect your plans in China or will you continue to invest in the country? Do you have any plans to relocate to the US or elsewhere in the region?
We have faced challenges brought by the mounting costs to our operations in China. But as the world's largest and most active market, China still has immense development opportunities. To date, we still believe the Chinese market is of significant importance to Amway's global strategy, and we will continue to increase our investment here.
With the progress in China's economy, we've seen a crucial trend that is marked by the continuous growth of disposable incomes, and the gradual rise of the urban population and people's desires to raise their living standards. We have built two large experience centers, and there will be three new ones, coupled with the upgrading to our existing stores, nationwide. In October, our China R&D center in Wuxi, Jiangsu province, will be launched to showcase Amway's dedication to the Chinese market.
How has the depreciation of the yuan affected your company? Will this play a major role in your decision to continue to invest and expand in the country and region?
As a global company, the volatility of yuan has more or less affected our operation, but such an issue is faced by all foreign investment enterprises in China. For Amway, our products are all locally manufactured, so the exchange rate will continue to have no major impact. In fact, many country's currencies have dropped dramatically against the dollar. We believe that the exchange rate of the yuan will remain at a rational and balanced level and the stable and healthy growth momentum will remain unchanged in the long run.
The Chinese government believes in a stable investment environment and has rolled out policies to help international companies here by increasing transparency. What other measures would improve business efficiency and competitiveness?
First, we're glad to see the Chinese government is dedicated to the rule of law and is building a legal business environment. We sincerely hope China will update its outdated administrative rules.
Second, improve efficiency. We've seen China make great achievements in building a services-oriented government. As a foreign-invested enterprise with 20 years in China, we feel the change at various government levels could be better.
Third, improve the integration between the Chinese and global markets, particularly in terms of law and regulations. Since last year, China has set up free trade zones, a milestone for the country to further its market economy reform and reaching out to the global market.
What are the greatest challenges your company faces in China, and how will you deal with them?
The Chinese economy's new normal, meaning a slower growth rate, has brought challenges to our business, as well as stimulated our mindset on how to further tap the potential in consumption and discover new growth points among consumer needs. Amway China is seeing a future defined by a new economic model that integrates online and offline businesses.