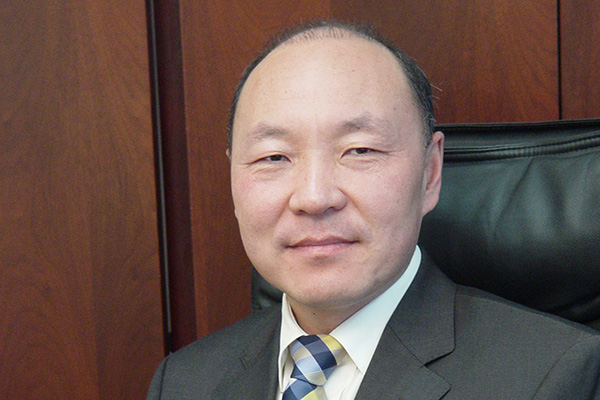 Wu Xiaobin, president of Pfizer Investment China
To coincide with President Xi Jinping's first state visit to the US, China Daily asked senior executives with American companies for their opinions on China's business environment.
Companies in China are facing the challenge of rising costs. Will this affect your plans in China or will you continue to invest in the country? Do you have any plans to relocate to the US or elsewhere in the region?
China is one of the fastest-growing pharmaceutical markets in the world, and the ongoing health care reforms in China will continue to drive the expansion of its pharmaceutical market and industry. Pfizer has demonstrated its commitment to improving health in China by introducing innovative drugs, partnering with local industry, conducting educational health care programs, supporting community health initiatives and actively promoting health care development.
Pfizer will continue to invest in the Chinese market and support the health care reform. We will continue to partner with stakeholders to build a vibrant life sciences sector that develops treatments and cures for China and the world, while achieving the government's broader goals to boost development, increase wealth and promote social equity.
How has the depreciation of the yuan affected your company? Will this play a major role in your decision to continue to invest and expand in the country and region?
At this point, we can't comment or speculate on any potential impact the yuan depreciation has had on our financial expectations for 2015. What we can comment on is our commitment to China and our ongoing support for its health care reform goals.
The Chinese government believes in a stable investment environment and has rolled out policies to help international companies here by increasing transparency. What other measures would improve business efficiency and competitiveness?
Nurturing the life sciences sector, with the biopharmaceutical industry at its heart, can strengthen economic growth. Investment in R&D infrastructure and basic science will encourage the development of biomedical innovation and enhance the reputation of the China's life sciences hubs. China's Made in China 2025 vision, for example, highlights the importance of the life science sector as a key driver of economic growth in the country.
From a pharmaceutical industry perspective, we hope the Chinese government will further implement policies that support and encourage biopharmaceutical innovation, accelerate the approval process of new medicines, and enhance the quality of domestic generics to the international level. We're glad to see that the government has recently issued a series of new policies to address these.
What are the greatest challenges your company faces in China, and how will you deal with them?
The regulatory environment presents multiple challenges for companies trying to achieve simultaneous global development and registration of new medicines. In China, it can take up to eight years on average to register a treatment, compared with four in the US.