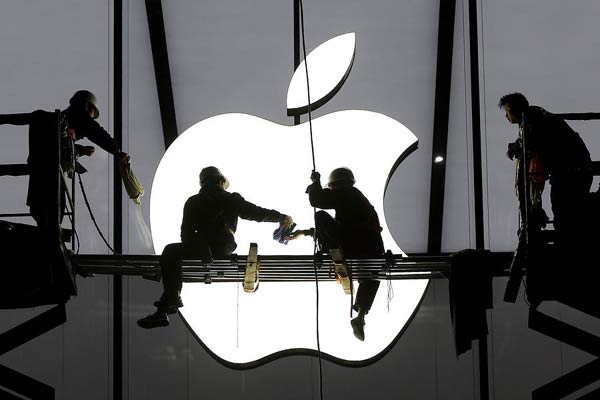 Workers prepare for the opening of an Apple store in Hangzhou, Zhejiang province, Jan 23, 2015.[Photo/Agencies]
Apple Inc, the US tech giant, reportedly underpaid 425 million yuan ($66.56 million) in taxes in China at the end of 2013, according to a quality inspection report issued by the Ministry of Finance on Wednesday.
The Ministry of Finance said Apple underreported 8.799 billion yuan revenue and 3.446 billion yuan cost, and overstated 5.354 billion yuan profit. It also underpaid 425 million yuan tax. At present, the company has paid back the related tax amounting to 425 million yuan and 65 million yuan late fee.
The amount of money involved in all kinds of irregularities and violation problems across the nation reached 69.081 billion yuan in 2014, according to the ministry.
It also announced that companies and executives shall be given a fine and other administrative penalties. At present, the related enterprises and accounting firms have made a rectification as required.
The ministry said it will vigorously extend the random inspection mechanism and explore to set up an honesty file and blacklist system in the future.