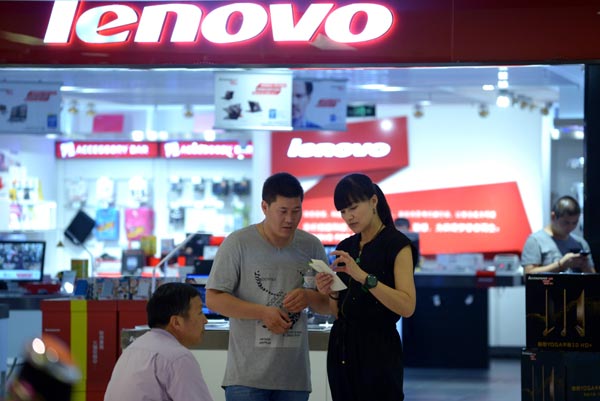 A Lenovo Group Ltd store in Beijing. Legend Holdings Ltd has a controlling stake in Lenovo. [Photo/China Daily]
HONG KONG - Legend Holdings Corporation, a leading Chinese investment group, announced on Monday details of its global offering and its proposed listing on the main board of the Stock Exchange of Hong Kong Limited.
The global offering comprises a total of 352,944,000 H shares, and the indicative offer price range is between HK$39.8 to HK$43.0 (around $5.13 to $5.54).
Legend Holdings Corporation began investing in the IT sector in 1984 and established Lenovo, a leading producer of personal computer products world wide.
Through its strategic investments, Legend Holdings Corporation now invests in companies across six segments, including IT, financial services, modern services, agriculture and food, property and chemicals and energy materials. The company typically holds its strategic investments without any specific exit date.
Liu Chuanzhi, founder and Chairman of the company, said Legend Holdings will adhere to its "strategic investments plus financial investments" business model. The company will continue to make strategic investments in industries with high growth potential, in particular focusing on consumer- and service-related themes in the future.
He said Legend Holdings aspires to become a globally respected, trusted and influential company that builds leaders across various industries. Listing is an important milestone to the company's vision.