Children's education is paramount is the eyes of Chinese parents, and families spare nothing when it comes to their children's education. Although public school can provide adequate education for most students in China, many wealthy elites prefer western education, and in their minds, primary school and high school in China is merely a stepping stone for their children to study abroad in the future.
As result, most high-end private schools in Beijing have international backgrounds, and are not geared towards Gaokao, the Chinese university entrance exam, but prepare students for TOEFL, IELTS and SATs.
Beijing has no shortage of wealthy elites, rich businessmen, celebrities and foreign dignitaries, and many private schools in Beijing are tailored to this exclusive group of people. The schools claim they have very high educational standards and practice strict admission policies, with some international schools only accepting children with foreign passports. After being accepted, parents have to pay steep tuition averaging over 200,000 yuan ($32,240) per year. Most private schools in Beijing are boarding schools, offering courses from grade 1 to grade 12, so if a child attends private international school in Beijing, the family will have to pay over 2 million yuan ($322400).
Here are the top 10 most expensive private schools in Beijing.
No 10 Beijing Royal School
Beijing Royal School is an international school located in the Beijing Royal Campus, Changping District of Beijing. With a campus of 100,000 square meters, faculty from around the world, and well-equipped facilities.
Beijing Royal School was the first joint venture school in Beijing and offers both AP and A-level classes. Eastern and western pedagogical techniques and resources are intended to create an international educational environment.
Average annual tuition 150000 yuan ($24165)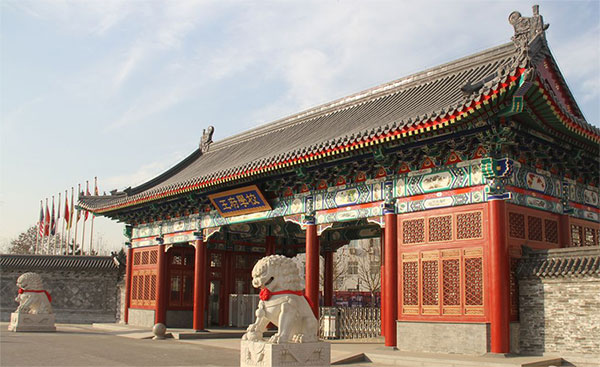 The front gate of Beijing Royal School. [File photo]