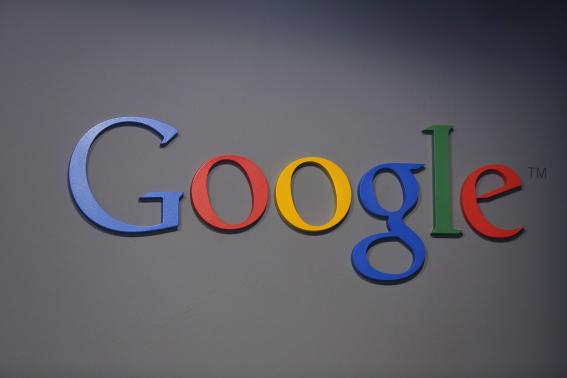 A Google logo is seen at the garage where the company was founded on Google's 15th anniversary in Menlo Park, California September 26, 2013. [Photo/Agencies]
SAN FRANCISCO - Four major tech companies including Apple and Google have agreed to pay a total of $324 million to settle a lawsuit accusing them of conspiring to hold down salaries in Silicon Valley, sources familiar with the deal said, just weeks before a high profile trial had been scheduled to begin.
Tech workers filed a class action lawsuit against Apple Inc, Google Inc, Intel Inc and Adobe Systems Inc in 2011, alleging they conspired to refrain from soliciting one another's employees in order to avert a salary war. They planned to ask for $3 billion in damages at trial, according to court filings. That could have tripled to $9 billion under antitrust law.
The case has been closely watched due to the potentially high damages award and the opportunity to peek into the world of Silicon Valley's elite. The case was based largely on emails in which Apple's late co-founder Steve Jobs, former Google CEO Eric Schmidt and some of their Silicon Valley rivals hatched plans to avoid poaching each other's prized engineers.
In one email exchange after a Google recruiter solicited an Apple employee, Schmidt told Jobs that the recruiter would be fired, court documents show. Jobs then forwarded Schmidt's note to a top Apple human resources executive with a smiley face.
Another exchange shows Google's human resources director asking Schmidt about sharing its no-cold call agreements with competitors. Schmidt, now the company's executive chairman, advised discretion.
"Schmidt responded that he preferred it be shared 'verbally, since I don't want to create a paper trail over which we can be sued later?'" he said, according to a court filing. The HR director agreed.
The companies had acknowledged entering into some no-hire agreements but disputed the allegation that they had conspired to drive down wages. Moreover, they argued that the employees should not be allowed to sue as a group.
Rich Gray, a Silicon Valley antitrust expert in private practice, said the companies had an incentive to avoid trial because their executives' emails would make them look extremely unsympathetic to a jury. However, the plaintiff attorneys risked an appeals court saying the engineers could not sue as a group at all.
"An appellate court could say, 'Hey we just don't buy that,'" Gray said.
Trial had been scheduled to begin at the end of May on behalf of roughly 64,000 workers.