With most Chinese companies listed on China's A-share stock market disclosing their annual financial statements for the year 2013, the names of companies that received large amounts of government subsidies are now known to the public.
An Investment Express reporter has found the top 10 companies that received most subsidies. Some of these companies' net profits were helped by subsidies.
No 10, Shanghai International Port (Group) Co Ltd
The company, the exclusive operator of all the public terminals at Shanghai Port, received 655 million yuan ($104.93 million) subsidy under 43 items from the government.
Among the items, the biggest one was Yangshan tariff-free zone value-added tax rebate, which amounted to 512 million yuan. It also got 11.74 million yuan under "education fee surcharge rebate".
The company earned a net profit of 5.26 billion yuan, mainly from investment returns from Shanghai Bank and real estate.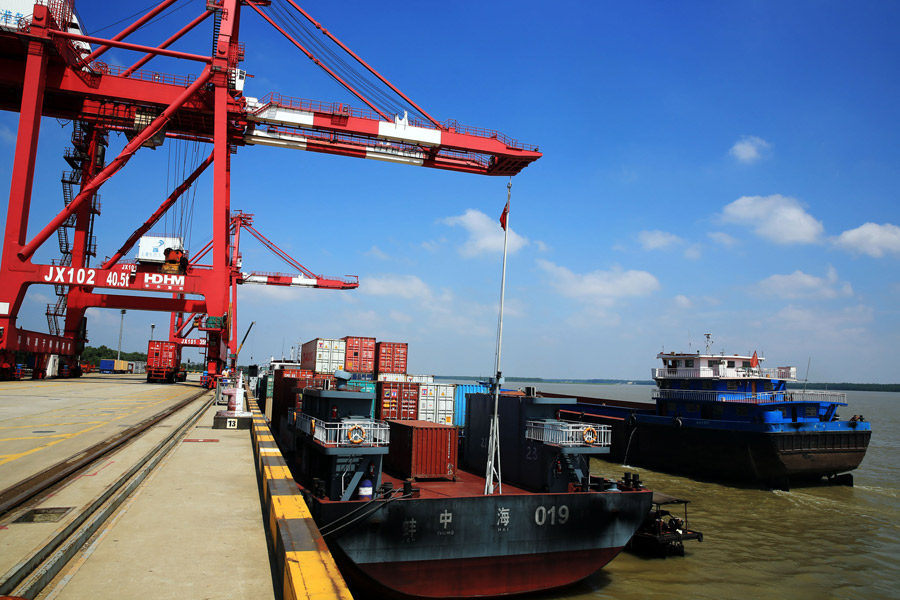 Workers load containers on to a cargo ship at a dock at Jiujiang Port, which is run by Shanghai International Port (Group) Co Ltd, along the Yangtze River in central China's Jiangxi province on June 9, 2013. [Photo by Zhang Haiyan / Asianewsphoto]