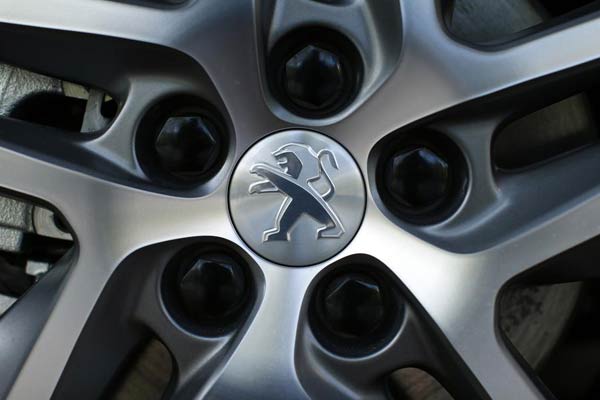 A Peugeot logo is seen on a car which is displayed at PSA Peugeot Citroen headquarters in Paris April 14, 2014. [Photo/Agencies]
SHANGHAI - China's second-largest vehicle maker Dongfeng Motor on Sunday signed new agreements with its French partner PSA Peugeot Citroen in a move to deepen cooperation in product development and marketing in Southeast Asia.
The two sides will invest nearly 200 million euros ($216 million) to develop a common modular platform covering B and C segments, said Liu Weidong, non-executive director of Dongfeng Motor Group Co Ltd.
The two will launch more than 10 vehicle models based on the platform between 2018 and 2020 with an initially estimated production of 10 million units, Liu said.
Meanwhile, the two will set up a joint technical center to conduct research on new technologies and car development.
The two also will jointly devise strategic plans in Southeast Asia, planning to boost sales in the region by 26 percent this year.
In March last year, the two agreed to form a global strategic partnership after Dongfeng bought a 14 percent stake in the French carmaker for 800 million euros.
Dongfeng, the French government and the Peugeot family each own an equal 14 percent stake in PSA Peugeot Citroen and have equal voting rights.
The partnership came as Peugeot was struggling with shortage of fund while Dongfeng badly need technology to upgrade its brand.
Carlos Tavares, chairman of the managing board of PSA Peugeot Citroen, said China has far surpassed his home country as its biggest market and is the foundation of its faster-than-expected recovery.
The two has a 23-year-old joint venture Dongfeng Peugeot Citroen Automobile Co, Ltd in Wuhan, capital of central China's Hubei province. The joint venture sold 700,000 vehicles last year, posting a strong annual growth of 28 percent.